​About the Book

From the first time they met, the attraction between Lucy Drake- a telegrapher for the American-owned AP news agency- and Sir Colin Beckwith- director of the British-owned Reuters news agency- was undeniable. Besides their professions and attraction, however, Lucy and Colin share an unusual connection- both are wrangling with long-standing family battles that have proven to consume their lives. Lucy and her brother have been fighting a 40-year legal battle with their extended family to regain part of their inheritance from a business deal gone bad pre-Civil War, and Colin is seeking to marry an American heiress who can subsidize his family's centuries-old estate in England from ruin. Since Lucy is not wealthy and his situation is dire, Colin immediately dissuades any type of romance from forming between them. Interestingly, both also have secrets that the other discovers, and in an attempt to find a truce, they agree to help each other so that their secrets remain so. As a friendship forms, Colin becomes more deeply involved with the legal battle Lucy is pursuing and uses his influence to launch covert information-gathering visits with her extended family. Together, their efforts not only draw them closer strengthening the romantic tension building between them, but they also uncover a political scandal that is greater than either of them could have imagined. Danger escalates as they work with local officials to neutralize the threat. When the scandal is finally resolved, Lucy and Colin reluctantly return to their routine lives and part ways. It is only when both of them face the entrapments of their family legacies and understand the freedom of making their own choices that Lucy and Colin begin to forge a new future.

My ThoughtsA Dangerous Legacy

was quite refreshing as Camden offers a twist on the familiar tale of forlorn love. Lucy's battle with her family provides enough suspense and danger to not only draw the reader into the crime plot, but also amplifies the desperate and futile romantic hopes of a relationship forming between her and Colin. Lucy's (and eventually Colin's) realization that they do not have to be controlled by past circumstances provides a good reflection opportunity for the reader, as well. The sweet conclusion to their relationship will delight readers!

I received a complimentary copy of this book from the publisher. However, this review reflects an honest view of my own thoughts and opinions regarding this book.

Elizabeth Camden is the author of ten historical novels and two historical novellas and has been honored with both the RITA Award and the Christy Award. With a master's in history and a master's in library science, she is a research librarian by day and scribbles away on her next novel by night. She lives with her husband in Florida. Learn more at

www.elizabethcamden.com

.

---

Hello, and welcome to my book blog! My name is Crystal Smith. Some say I have a reading addiction...

read more

Categories:

All
Action/Adventure
Autobiography
Biblical Fiction
Biography
Christian Fiction
Christian Suspense
General Articles
Historical Fiction
Historical Romance
Inspirational Romance
Mystery/Suspense
NonFiction
Novellas
Romantic Suspense
Top Ten Tuesday


RSS Feed

Books I'm Currently Reading!
Powered by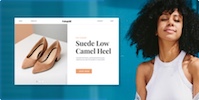 Create your own unique website with customizable templates.