About the Book:


Miss Amelia Stalwood may live in London at her absent guardian's townhouse, but she's never actually met any nobility, and instead of aristocrats, her closest friends are servants.

Quite by happenstance, she's introduced to the Hawthorne family and their close family friend, Anthony, the reformed Marquis of Raebourne. They welcome her into their world, but just as she's beginning to gain some confidence and even suspect she may have caught Anthony's eye, she's blindsided by an unexpected twist in her situation accompanied by nasty rumors.

Will she lose her reputation when the world that has only just accepted her turns its back on her, or will she rest in the support of the friends who've become like family and the man who's shared his faith and captured her heart?

My Thoughts:

I actually read this introductory novella to the Hawthorne House series last. I didn't realize it existed until after I was already half-way through the series, but I am so glad that I found it. Each member of the Hawthorne family is introduced with this novella; however, the crux of the plot revolves around the love story that develops between Anthony and Amelia. Throughout the series, everyone loves and adores Amelia. This novella shows the reader why. Her kindness, innocence, and inner beauty shine through in so many ways. Anthony- previously known by the ton as the notorious "Raebourne Rake"- is immediately captivated by her upon their first meeting (a rather comical one at that). One of my favorite scenes is the dinner Miranda and Trent host with Anthony and Amelia as guests (a.k.a. setting them up!). I was just as amused as Miranda and Trent at Anthony's complete inability to concentrate on anything but Amelia (awe, how sweet!). Besides the heartwarming love story, the underlying theme of the novella is that once we are saved, we are new creations in Jesus. Beautiful story with a beautiful message!

This review contains my own thoughts and opinions regarding this literary work. I have not been compensated by the publisher or author in any way.

Kristi Ann Hunter graduated from Georgia Tech with a degree in computer science but always knew she wanted to write. Her debut novel,

A Noble Masquerade, is a RITA double finalist. She lives with her husband and three children in Georgia. Find her online at www.kristiannhunter.com.

---

Hello, and welcome to my book blog! My name is Crystal Smith. Some say I have a reading addiction...

read more

Categories:

All
Action/Adventure
Autobiography
Biblical Fiction
Biography
Christian Fiction
Christian Suspense
General Articles
Historical Fiction
Historical Romance
Inspirational Romance
Mystery/Suspense
NonFiction
Novellas
Romantic Suspense
Top Ten Tuesday


RSS Feed

Books I'm Currently Reading!
Powered by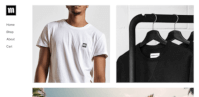 Create your own unique website with customizable templates.