After an IED explosion scars not only Jake Porter's face but also his soul after his comrades are killed, he withdraws from everyone around him when he returns home to recover. Choosing to pour himself into his work on Whispering Creek Ranch, Jake makes a name for himself as one of the best horse trainers in the country. When Lyndie James, Jake's best friend from childhood, returns to their hometown looking for work, she and Jake reconnect when he hires her to exercise his horses. Jake pairs her with Silver Leaf, a majestic thoroughbred that has resisted racing and that he hopes Lyndie can coax into running. As Lyndie and Jake's interactions increase at the horse farm, they both find that their connection is as strong as it was when they were children, and slowly but surely, Lyndie begins to break through to Jake's sullen heart. When Lyndie expresses that she wants more than friendship from him, at first Jake refuses her advances feeling that he is "broken" and not good enough for her. But with patience and gentle love, Lyndie finds that in actuality Jake's love for her runs deeper than the oceans.

This has by far been my favorite book in Wade's Porter Family series! Readers can't help but be drawn to Jake's dark and lonely heart as he struggles with his self-worth and his feelings for Lyndie. The fierceness at which he loves and protects her will take your breath away. In comparison, Lyndie's patience, consistency, and unwavering belief in Jake shows him that he

is worthy and deserves

to be loved. Jake and Lyndie's love story, to me, is a perfect example of 1 Corinthians 13:4-7 in action!

This review contains my own thoughts and opinions. I have not been compensated in any way by the publisher or author for this review.

Becky's a California native who attended Baylor University, met and married a Texan, and settled in Dallas. She published historical romances for the general market before putting her career on hold for several years to care for her three children. When God called her back to writing, Becky knew He meant for her to turn her attention to Christian fiction. She loves writing funny, modern, and inspirational contemporary romance! She's the Carol Award, INSPY Award, and Inspirational Reader's Choice Award winning author of the Bradford Sisters Romance series, the Porter Family series, My Stubborn Heart, and Love in the Details. For more information, visit the author's website at

http://beckywade.com

.

---

Hello, and welcome to my book blog! My name is Crystal Smith. Some say I have a reading addiction...

read more

Categories:

All
Action/Adventure
Autobiography
Biblical Fiction
Biography
Christian Fiction
Christian Suspense
General Articles
Historical Fiction
Historical Romance
Inspirational Romance
Mystery/Suspense
NonFiction
Novellas
Romantic Suspense
Top Ten Tuesday


RSS Feed

Books I'm Currently Reading!
Powered by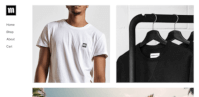 Create your own unique website with customizable templates.