Former champion snowboarder and now PEAK Rescue team member, Gage Watson, thought he had left the past behind him until Ella Blair shows up in Mercy Falls seeking his help. The only problem is that Ella was part of the legal team that sidelined Gage's professional career three years ago when another snowboarder died under Gage's watch. Oh, and not to mention that Gage and Ella were also in love at the time. Ella succeeds in convincing him to help her find her daredevil brother and his friend in the back country mountains of Glacier National Park before devastation hits once again. Together, Gage and Ella battle harsh terrain, deadly weather, and the threat of an avalanche attempting the rescue while also opening old wounds from the past only to discover that the feelings they both had for each other are still alive and well.

Warren's third book in the Montana Rescue series did not disappoint!

A Matter of Trust

was full of action and excitement, although it was a little heavy on snowboarding lingo. In light of Ella's betrayal during Gage's trial, the message of learning to forgive reminds us all that we are all imperfect people living in an imperfect world. On a side note, the secondary plot followed the (still) developing story of Jess and Pete revealing Jess's secret past. I don't want to spoil the plot- I'll just say that while progress was made with both Jess and Pete's story line and in the continuing saga of Esme's disappearance, it looks like readers will have to wait for another book to continue these story elements! Boo! :) Overall, great book!

This review contains my own thoughts and opinions about this literary work. I received a complimentary copy of this book from the publisher.

Susan May Warren is the

ECPA and CBA bestselling author of over fifty novels, including

Wild Montana Skies

, with more than one million books sold. Winner of a RITA Award and multiple Christy and Carol Awards, as well as the HOLT and numerous Readers' Choice Awards, Susan has written contemporary and historical romances, romantic suspense, thrillers, romantic comedy, and novellas. She can be found online at

www.susanmaywarren.com

.

​

---

Hello, and welcome to my book blog! My name is Crystal Smith. Some say I have a reading addiction...

read more

Categories:

All
Action/Adventure
Autobiography
Biblical Fiction
Biography
Christian Fiction
Christian Suspense
General Articles
Historical Fiction
Historical Romance
Inspirational Romance
Mystery/Suspense
NonFiction
Novellas
Romantic Suspense
Top Ten Tuesday


RSS Feed

Books I'm Currently Reading!
Powered by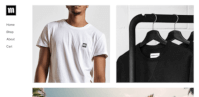 Create your own unique website with customizable templates.