About the Book:

​

Lacemaker Vivienne Rivard never imagined her craft could threaten her life. Yet in revolutionary France, it is a death sentence when the nobility, and those associated with them, are forced to the guillotine. Vivienne flees to Philadelphia but finds the same dangers lurking in the French Quarter, as revolutionary sympathizers threaten the life of a young boy left in her care, who some suspect to be the Dauphin. Can the French settlement, Azilum, offer permanent refuge?

Militiaman Liam Delaney proudly served in the American Revolution, but now that the new government has imposed an oppressive tax that impacts his family, he barely recognizes the democracy he fought for. He wants only to cultivate the land of his hard-won farm near Azilum, but soon finds himself drawn into the escalating tension of the Whiskey Rebellion. When he meets a beautiful young Frenchwoman recently arrived from Paris, they will be drawn together in surprising ways to fight for the peace and safety for which they long.

My Thoughts:A Refuge Assured

brings to life the struggles America faced as a fledgling country still trying to lay its foundation and the difficulty in establishing "what's best for the majority." As multiple cultures and values clash, both Liam and Vivienne fight to survive while clutching to the hopes and dreams they have for their new lives in this newly freed country. As multiple trials draw them together a mutual attraction grows, but a clerical mistake threatens to topple not only their friendship but also the chance of any romantic developments. I was a little surprised at how easily- although begrudgingly- Liam acquiesced in the dispute. I expected him to take the issue further in the very least demanding that he be recompensed more. Meanwhile, I truly felt for Vivienne's turmoil in coming to grips with Armand's place in her life (and whether or not he deserved one), and adored her developing relationship with Henri. I think my favorite part of the book was the Epilogue many year's in the future because it gave a glimpse of what happens to Liam, Vivienne, Armand, and Henri. Nice story that gets you thinking about the liberties we enjoy and what it took for us to have them.

I received a complimentary copy of this book from the publisher. A review was not required but was voluntary and contains my own thoughts and opinions regarding this literary work.

Jocelyn Green

inspires faith and courage as the award-winning author of over ten books to date, including

The Mark of the King

,

Wedded to War

, a Christy Award finalist in 2013; and

The 5 Love Languages Military Edition, which she coauthored with bestselling author Dr. Gary Chapman. Jocelyn graduated from Taylor University with a BA in English and now lives with her husband and two children in Iowa. Visit her at www.jocelyngreen.com.

---

Hello, and welcome to my book blog! My name is Crystal Smith. Some say I have a reading addiction...

read more

Categories:

All
Action/Adventure
Autobiography
Biblical Fiction
Biography
Christian Fiction
Christian Suspense
General Articles
Historical Fiction
Historical Romance
Inspirational Romance
Mystery/Suspense
NonFiction
Novellas
Romantic Suspense
Top Ten Tuesday


RSS Feed

Books I'm Currently Reading!
Powered by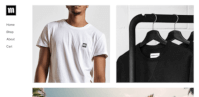 Create your own unique website with customizable templates.