​About the Book:
Willa Forsythe is both a violin prodigy and top-notch thief, which makes her the perfect choice for a crucial task at the outset of World War I--to steal a cypher from a famous violinist currently in Wales.

Lukas De Wilde has enjoyed the life of fame he's won--until now, when being recognized nearly gets him killed. Everyone wants the key to his father's work as a cryptologist. And Lukas fears that his mother and sister, who have vanished in the wake of the German invasion of Belgium, will pay the price. The only light he finds is meeting the intriguing Willa Forsythe.

But danger presses in from every side, and Willa knows what Lukas doesn't--that she must betray him and find that cypher, or her own family will pay the price as surely as his has.

My Thoughts:
While the action in A Song Unheard isn't necessarily fast-paced and furious, layers of intrigue abound as the story unfolds. Multiple characters are introduced throughout the plot each playing some role in the climactic theft of the "cypher". I especially enjoyed White's use of two unexpected elements within the plot- Willa's musical musings within her mind as they associated with certain events, and Margot's unique method of prayer. Very creative and out-of-the-box! I also was touched by Lukas's emotional depth- the desperation he felt at wanting to find his sister and mother, the sadness he felt as he sensed his and Jules's relationship changing, and the utter heartbreak he demonstrated at learning of Willa's betrayal. Entertaining novel combining the journey of two people coming to terms with God and His love for them, a dangerous rescue, and a gentle romance.

I received a complimentary copy of this book from the publisher. A review was not required but was voluntary and contains my own thoughts and opinions regarding this literary work.

Roseanna M. White is a bestselling, Christy Award-nominated author who has long claimed that words are the air she breathes. When not writing fiction, she's homeschooling her two kids, designing book covers, editing, and pretending her house will clean itself. Roseanna is the author of a slew of historical novels that span several continents and thousands of years. Spies and war and mayhem always seem to find their way into her books . . . .to offset her real life, which is blessedly ordinary. You can learn more about her and her stories at www.RoseannaMWhite.com.

---

Hello, and welcome to my book blog! My name is Crystal Smith. Some say I have a reading addiction...

read more

Categories:

All
Action/Adventure
Autobiography
Biblical Fiction
Biography
Christian Fiction
Christian Suspense
General Articles
Historical Fiction
Historical Romance
Inspirational Romance
Mystery/Suspense
NonFiction
Novellas
Romantic Suspense
Top Ten Tuesday


RSS Feed

Books I'm Currently Reading!
Powered by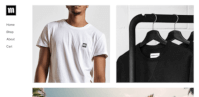 Create your own unique website with customizable templates.