"Jack" Rogers has found her place and her passion in restoring vintage airplanes. However, her world is shaken when her abusive ex-fiance returns to stake his claim to her- his possession. After Lt. Michael Carrington finds himself stateside after losing an arm and a leg in a freak accident, he agrees to keep watch over his best friend and flying partner's sister who has just discovered trouble from her past has returned. As Michael and Jack begin spending time together, their friendship is grounded in trust and respect. But when Michael accepts that his feelings for Jack are pushing the boundaries of friendship and he desires something more, his struggle with feeling unworthy and undeserving causes him to take pause and step back even if it means breaking Jack's heart.

Michael's struggle over his feelings and desire to be with Jack versus his view of himself as being "less-than" because of his accident is heart-wrenching and tragic. My heart just broke for him as he grappled with his self-worth and need to find purpose and a plan for the adjustments life threw at him. He, in turn, unwittingly feeds Jack's insecurities as he tries to be one kind of hero not realizing he already is a hero to her. Touching story of acceptance and seeking God's face in the midst of darkness wrapped in a beautiful love story. In addition, I did not see the correlation of the secondary story of Alice during WWII in 1944 until the very end when Alice, Jack, and Michael's story intertwine for a satisfying conclusion to the story.

This review contains my own thoughts and opinions. I have not been compensated by the publisher or author in any way.

Sarah Monzon is a Navy chaplain's wife and a stay at home mom to the two cutest littles in the world. Playing pretend all day with them isn't enough, she spends the evenings after their heads hit the pillow to create her own imaginary characters. When she isn't in the world of make believe, she can be found in the pine forests of western Washington taking care of her family, fostering friendships, and enjoying all the adventures each day brings. Her debut novel, The Isaac Project, skyrocketed to Amazon bestseller status while her Sophomore book, Finders Keepers, won the 2017 SELAH award for contemporary romance. Connect with her at

http://www.sarahmonzonwrites.com/

.

---

Hello, and welcome to my book blog! My name is Crystal Smith. Some say I have a reading addiction...

read more

Categories:

All
Action/Adventure
Autobiography
Biblical Fiction
Biography
Christian Fiction
Christian Suspense
General Articles
Historical Fiction
Historical Romance
Inspirational Romance
Mystery/Suspense
NonFiction
Novellas
Romantic Suspense
Top Ten Tuesday


RSS Feed

Books I'm Currently Reading!
Powered by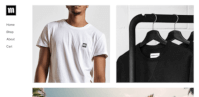 Create your own unique website with customizable templates.