Caroline James and David Sloan have one thing in common- Michael Sloan. As Caroline's fiance and David's brother, both suffer from immeasurable grief and guilt over his death via a roadside bomb in the Middle East over two years ago. Although they haven't seen each other since Michael's funeral, a job change brings David to St. Louis and prompts him to return a keepsake to Caroline that she had given to his brother long ago. And, when the non-profit David works for that assists at-risk youth in finding internships with local companies decides to accept troubled, yet aspiring, photographer and writer Jared Poole into the intern program, David knows just the place for Jared to receive the mentoring he needs to help him thrive- Caroline's newspaper the

County Chronicle.

As Caroline takes Jared under her wing and begins teaching him the ropes of journalism, David and Caroline

find their paths begin crossing each other and a friendship begins to form. As their relationship deepens, however, the two not only bear each other's burden for the guilt they feel toward their perceived part in Michael's death, but also find that they may have uncovered a second chance at love.

All Our Tomorrows

is a sweet love story that showcases the power of forgiveness and the healing of grief that comes with time. I enjoyed Hannon's depictions of the personality contrasts evident between the two brothers. The revelation that David had had feelings for Caroline since he was first introduced to her was a surprising twist to the story. I was especially satisfied that Hannon made it clear that Caroline's changing feelings for David were based on her truly seeing him as a man and potential suitor in and of himself. David and Caroline's story was a treasure to read!

This review contains my own thoughts and opinions. I have not been compensated for this review in any way.

Irene Hannon is the best-selling author of more than 35 novels. Her books have been honored with the coveted RITA Award from Romance Writers of America, the HOLT Medallion, the Reviewer's Choice Award from Romantic Times BOOKreviews magazine adn the Daphne du Maurier Award for mystery/suspence. Irene and her husband make their home in Missouri, USA. To learn more about Irene Hannon, visit her website at www.irenehannon.com

.

---

Hello, and welcome to my book blog! My name is Crystal Smith. Some say I have a reading addiction...

read more

Categories:

All
Action/Adventure
Autobiography
Biblical Fiction
Biography
Christian Fiction
Christian Suspense
General Articles
Historical Fiction
Historical Romance
Inspirational Romance
Mystery/Suspense
NonFiction
Novellas
Romantic Suspense
Top Ten Tuesday


RSS Feed

Books I'm Currently Reading!
Powered by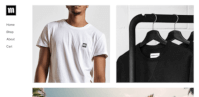 Create your own unique website with customizable templates.