​About the Book:

Bear McKinley has tried to keep his past behind him and make something out of his life. After taking the fall for his brother's crimes and serving time in jail, Bear has sought to make his life meaningful by serving others in a mission church in Brazil. However, after multiple vandalisms occur at the church, the mission board is wary of Bear fearing that he is responsible for the crimes considering his past. Dismayed, Bear is asked to leave the mission and heads to his old hometown after receiving an alarming letter from his sister-in-law. Discovering that his brother is missing and that danger is encroaching on his brother's family, Bear agrees to temporarily safeguard his niece and nephew returning to the safe haven of small town Maple Valley. Meanwhile, Raegan comes face-to-face with her own "life purpose" crisis and is given a second chance at pursuing her dream of creating art when she is recruited to paint a special mural for the town's upcoming art festival. Bear and Raegan soon cross paths picking up their friendship and assisting each other in their recent life developments- Bear with the children and Raegan with her art. As the two become closer, Raegan reveals to Bear that she has been having panic attacks for years, and Bear slowly begins opening up about his past and the upbringing that has plagued him. As the romantic tension swells, they

finally

admit their love for one another and venture into exploring their relationship. However, what they find is that their secrets and having to face their past fears may make creating a future together more difficult than they ever imagined.

My Thoughts:


Finally, readers longing for Bear and Raegan's story will have their fill in

All This Time

! Bear and Raegan have appeared in each novel of Tagg's Walker Family Series. Although in each encounter previously it's been obvious that they have feelings for one another, their relationship has remained in the "potential" stage never gaining ground. When they

finally

cross that threshold and admit their feelings for one another, the longing each has been holding back comes out in a sweet intertwining of hearts. The support and encouragement they give one another which each of their crises is heartwarming- Bear with the past he is ashamed of and that is now endangering those he loves, and Raegan having to face the root of her panic attacks and how it has stalled her life. I have to admit that as Bear makes decisions on how to best handle the danger that has surfaced from his brother's decisions, I was worried about the direction Bear and Raegan's romance would take. Let's just say that I was

not

disappointed in the least! My favorite in the Walker Family Series by far!

This review reflects an honest view of my own thoughts and opinions regarding this book. I have not been compensated by the publisher or author in any way.

Award-winning author Melissa Tagg is a former reporter, current nonprofit grant writer and total Iowa girl. She writes romantic comedies in the banter-filled style of her favorite 1930s and 40s classic films. The second book in her popular Walker Family series, Like Never Before, was named to one of Publisher's Weekly's Spring 2016 Top 10 lists. When she's not writing she can be found hanging out with the coolest family ever, watching old movies, and daydreaming about her next book. Melissa loves connecting with readers at

www.melissatagg.com

and on Facebook and Instagram.

---

Hello, and welcome to my book blog! My name is Crystal Smith. Some say I have a reading addiction...

read more

Categories:

All
Action/Adventure
Autobiography
Biblical Fiction
Biography
Christian Fiction
Christian Suspense
General Articles
Historical Fiction
Historical Romance
Inspirational Romance
Mystery/Suspense
NonFiction
Novellas
Romantic Suspense
Top Ten Tuesday


RSS Feed

Books I'm Currently Reading!
Powered by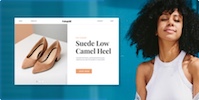 Create your own unique website with customizable templates.