About the Book:

Lady Georgina Hawthorne has always known she must marry well. After years of tirelessly planning every detail of her debut season, she is poised to be a smashing success and have her choice of eligible gentlemen.

With money and powerful business connections but no title, Colin McCrae is invited everywhere but accepted nowhere. He intends to marry someday, but when he does it will not be to a shallow woman like Lady Georgina, whose only concerns appear to be status and appearance.

But beneath her flawless exterior, Georgina's social aspirations stem from a shameful secret she is desperately trying to keep hidden--and that Colin is too close to discovering. Drawn to each other despite their mutual intent to avoid association, is the realization of their dreams worth the sacrifices they'll be forced to make?

My Thoughts:An Elegant Facade

is clever on so many levels. First, I absolutely

love

how Hunter has taken an unconventional approach with the timing of this story overlapping it with the plot of

A Noble Masquerade

. A good portion of the first part of the book is reliving many of the scenes from the first novel in the series but from the viewpoint of Colin and Lady Georgina. It is rather riotous to experience Colin's irreverent enjoyment of poor Ryland's receipt of Miranda's wrath when she discovers his true identity! Having a second viewpoint of Ryland and Colin's friendship secured the sentiments from the first book that they are almost as close as brothers. Another clever twist to the story is the unexpected secret Lady Georgina has held onto since childhood and the part her lady's maid, Harriette, has played in helping Georgina not only guard her secret, but also manipulate her future. This revealed secret explains

why

Lady Georgina is so determined to snare a titled husband to ensure her safety and place in society. When Colin uncovers her secret and decides to help her (to an extent), their relationship begins to shift into a gentle romance neither expected. Very pleased that Hunter tackled the realm of an aristocrat facing the devastation of a yet-named disability and exploring what that could truly have meant to her possibly being shunned from society and her prospects for marriage.

This review contains my own thoughts and opinions about this literary work. I have not been compensated by the author or publisher in any way.

Kristi Ann Hunter graduated from Georgia Tech with a degree in computer science but always knew she wanted to write. Her debut novel,

A Noble Masquerade, is a RITA double finalist. She lives with her husband and three children in Georgia. Find her online at www.kristiannhunter.com.

---

Hello, and welcome to my book blog! My name is Crystal Smith. Some say I have a reading addiction...

read more

Categories:

All
Action/Adventure
Autobiography
Biblical Fiction
Biography
Christian Fiction
Christian Suspense
General Articles
Historical Fiction
Historical Romance
Inspirational Romance
Mystery/Suspense
NonFiction
Novellas
Romantic Suspense
Top Ten Tuesday


RSS Feed

Books I'm Currently Reading!
Powered by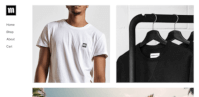 Create your own unique website with customizable templates.