About the Book:


Griffith, Duke of Riverton, likes order, logic, and control, and he naturally applies this rational approach to his search for a bride. He's certain Miss Frederica St. Claire is the perfect wife for him, but while Frederica is strangely elusive, he can't seem to stop running into her stunningly beautiful cousin, Miss Isabella Breckenridge.

Isabella should be enjoying her society debut, but with her family in difficult circumstances, her uncle will only help them if she'll use her beauty to assist him in his political aims. Already uncomfortable with this agreement, the more she comes to know Griffith, the more she wishes to be free of her unfortunate obligation.

Will Griffith and Isabella be able to set aside their pride and face their fears in time to find their own happily-ever-after?

My Thoughts:


I hate to see this series end, but this final installment of Hunter's Hawthorne House series was a fitting end with the story centering around elder brother, Griffith, Duke of Riverton. I was so amused with Griffith in this story! In all of the other books, Griffith has been stoic, serious, and calm. In

An Inconvenient Beauty

he becomes a completely besotted, lovesick fool! His revelations that he is an "idiot" when it comes to love and the subtle humor he displays at times with Isabella presents a completely different side of his character. His complete and utter adoration of Isabella and the emotional turmoil he experiences because of it was touching. And who knew he was such a romantic! I loved how the book ended tying together Griffith's rules for dancing. So loved this last novel and absolutely will miss these characters who break all molds when it comes to English high society!

This review contains my own thoughts and opinions regarding this literary work. I have not been compensated by the publisher or author in any way.

Kristi Ann Hunter graduated from Georgia Tech with a degree in computer science but always knew she wanted to write. Her debut novel,

A Noble Masquerade, is a RITA double finalist. She lives with her husband and three children in Georgia. Find her online at www.kristiannhunter.com.

---

Hello, and welcome to my book blog! My name is Crystal Smith. Some say I have a reading addiction...

read more

Categories:

All
Action/Adventure
Autobiography
Biblical Fiction
Biography
Christian Fiction
Christian Suspense
General Articles
Historical Fiction
Historical Romance
Inspirational Romance
Mystery/Suspense
NonFiction
Novellas
Romantic Suspense
Top Ten Tuesday


RSS Feed

Books I'm Currently Reading!
Powered by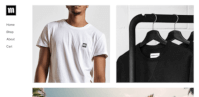 Create your own unique website with customizable templates.