About the Book:


Life for Lady Adelaide Bell was easier if she hid in her older sister's shadow--which worked until her sister got married. Even with the pressure of her socially ambitious mother, the last thing she expected was a marriage of convenience to save her previously spotless reputation.

Lord Trent Hawthorne couldn't be happier that he is not the duke in the family. He's free to manage his small estate and take his time discovering the life he wants to lead, which includes grand plans of wooing and falling in love with the woman of his choice. When he finds himself honor bound to marry a woman he doesn't know, his dream of a marriage like his parents' seems lost forever.

Already starting their marriage on shaky ground, can Adelaide and Trent's relationship survive the pressures of London society?

My Thoughts:


Let me start by saying that this novel was very different than I expected. It is my least favorite thus far in the series because it isn't a "happy" read for most of the book and is filled with a great deal of tension. As a matter of fact, I wasn't sure that Trent and Adelaide were ever going to find their "happily ever after". Even though it isn't my favorite, it is still a worthy read.

Hunter has a gift for presenting a situation practically instead of sugar-coating it. Her representation of Trent and Adelaide's forced marriage to preserve honor remained true to the realism that would be expected if you married a total stranger. I appreciated that from the beginning both Trent and Adelaide were committed to staying in the marriage and finding a way to make it work- with the hopes, of course, that one day they would fall in love- but committed nonetheless. I agreed with Lady Georgina that Trent's plan to court his wife was beyond romantic and sweet! My frustration, though, stems from the fact that it seems they would take two steps forward and one step back. Several times it seemed that their attempts to advance a real relationship were making headway and both were pleased with the outcome, but then in the next chapter one (or both) were all "this is never going to work". I felt at times these "after-reactions" were inconsistent with the emotion and companionship shared in the event immediately preceding.

Another point of realism Hunter incorporated was the difficulties of the physical relationship. She bravely addressed a common issue with many women having intimate relations for the first time, and I applaud her for it! On the flip side, Trent's fear, naivete with the situation, and embarrassment at seeking advice from his brother and brothers-in-law was simply adorable. Loved the camaraderie and brotherhood evidenced between Trent, Griffith, Ryland, Colin, and Anthony!

This review contains my own thoughts and opinions regarding this literary work. I have not been compensated by the publisher or author in any way.

Kristi Ann Hunter graduated from Georgia Tech with a degree in computer science but always knew she wanted to write. Her debut novel,

A Noble Masquerade, is a RITA double finalist. She lives with her husband and three children in Georgia. Find her online at www.kristiannhunter.com.

---

Hello, and welcome to my book blog! My name is Crystal Smith. Some say I have a reading addiction...

read more

Categories:

All
Action/Adventure
Autobiography
Biblical Fiction
Biography
Christian Fiction
Christian Suspense
General Articles
Historical Fiction
Historical Romance
Inspirational Romance
Mystery/Suspense
NonFiction
Novellas
Romantic Suspense
Top Ten Tuesday


RSS Feed

Books I'm Currently Reading!
Powered by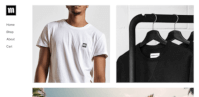 Create your own unique website with customizable templates.