Growing up together, Jace Lovell and Belle Edmunds never saw eye to eye on anything resulting in many sparring matches. When Belle returns home and is hired by Jace to remodel Horseshoe Home Ranch their casual jabs at each other still exist, but now there's something more- a strong attraction that draws them together and that neither can deny exists. Although he is more than interested in Belle, Jace is gun shy about beginning a new relationship after being gilted at the altar just a few short months before. Recognizing the remnants of hurt and vulnerability this event caused, Belle steadfastly demonstrates her commitment to him by taking things slowly and making life changes to show Jace she wants something deeper. In the end, Jace has to decide to trust her with his heart if he wants any chance of a future with Belle.

This was the first novel I've read by Isaacson, and can I just say that her novels will have a permanent home on my shelf! This story was rich in emotional turmoil, the excitement (and tentativeness) found in a budding romance, tension between the two main characters, forgiveness, and the redemption of second chances!

This review contains my own thoughts and opinions. I have not been compensated in any way from the publisher or the author.

Liz Isaacson is the pen name for Elana Johnson as she writes inspirational romances. She loves all things cowboys, and will write romance in Texas, Montana, and anywhere else she can find horses and mountains. Find her at http://lizisaacson.com.

---

Hello, and welcome to my book blog! My name is Crystal Smith. Some say I have a reading addiction...

read more

Categories:

All
Action/Adventure
Autobiography
Biblical Fiction
Biography
Christian Fiction
Christian Suspense
General Articles
Historical Fiction
Historical Romance
Inspirational Romance
Mystery/Suspense
NonFiction
Novellas
Romantic Suspense
Top Ten Tuesday


RSS Feed

Books I'm Currently Reading!
Powered by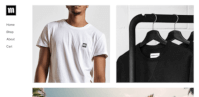 Create your own unique website with customizable templates.