About the Book:


After a harrowing experience with an obsessed patient, oncology nurse practitioner Leigh Weston needed a change. She thought she'd left her troubles behind when she moved home to Carrington, North Carolina, and took a job in the emergency department of the local hospital. But when someone tampers with her brakes, she fears the past has chased her into the present. She reaches out to her high school friend turned homicide investigator, Ryan Parker, for help.

Ryan finds satisfaction in his career, but his favorite way to use his skills is as a volunteer underwater investigator with the Carrington County Sheriff's Office dive team. When the body of a wealthy businessman is discovered in Lake Porter, the investigation uncovers a possible serial killer--one with a terrifying connection to Leigh Weston and deadly implications for them all.

My Thoughts:
Blackburn presents a terrifying scenario in Beneath the Surface because the stalking Leigh endures and the mentally disturbed individual responsible for the multiple gruesome murders could be a real life scenario. Although the plot is a little slow to start, the pace picks up as Ryan, Leigh, and their friends -who are all linked to the criminal justice system somehow- begin making connections between the murdered victims and Leigh. What unfolds is a tangled web of deceit, hate, and misplaced justice by a deranged lunatic. It was interesting to see how all of the crimes connected. The romance developing between Ryan and Leigh was a welcomed parallel plot as their romance taking flight was long overdue. The end of the novel contained the first chapter of the next book in the series as a teaser, and let's just say I can't wait until it comes out so I can continue following the lives of these close-knit friends into the next crime fighting mystery!

I received a complimentary copy of this book from the publisher. A review was not required but was voluntary and contains my own thoughts and opinions regarding this literary work.



Lynn H. Blackburn is the author of

Hidden Legacy

(Love Inspired, June 2017) and

Covert Justice

, winner of the 2016 Selah Award for Mystery and Suspense and the 2016 Carol Award for Short Novel. Blackburn believes in the power of stories, especially those that remind us that true love exists, a gift from the Truest Love. She's passionate about CrossFit, coffee, and chocolate (don't make her choose) and experimenting with recipes that feed both body and soul. She lives in South Carolina with her true love, Brian, and their three children. To learn more about Lynn's writing, visit

http://lynnhblackburn.com/​.

---

Hello, and welcome to my book blog! My name is Crystal Smith. Some say I have a reading addiction...

read more

Categories:

All
Action/Adventure
Autobiography
Biblical Fiction
Biography
Christian Fiction
Christian Suspense
General Articles
Historical Fiction
Historical Romance
Inspirational Romance
Mystery/Suspense
NonFiction
Novellas
Romantic Suspense
Top Ten Tuesday


RSS Feed

Books I'm Currently Reading!
Powered by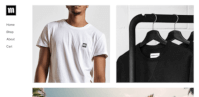 Create your own unique website with customizable templates.