In one moment of weakness, Dr. Molly Whitcomb's life changed forever. Finding herself pregnant and unwed, Molly is fired from her job as a college professor and forced to take a lower position as the new school teacher in Timber Ridge- far from her Georgia home. Ashamed and embarrassed, Molly chooses to present herself as a widow- and hide her pregnancy- upon arrival in town to cover up her poor choices. Timber Ridge Sheriff, James McPherson, has been tirelessly dedicated to his job, but after meeting Molly his attraction to her is immediate and he finds himself wanting to spend more time in the beautiful "widow's" company. As James begins to fall for Molly, he believes her attempt to keep her distance emotionally from him stems from proper etiquette during her "mourning" status, but in actuality Molly is also beginning to fall in love with James but knows a true romance could never occur between them because of her poor choices. When James finally learns about her secrets, he is angry and brokenhearted caught between the integrity required for his position as sheriff, his hurt at Molly's purposeful betrayal, and the deep love he has developed for her. Meanwhile, heartbroken herself at "what could have been" had she chosen differently that one fateful night, Molly comes to understand that the deeper consequence of her sin is not the shame she bears as an unwed woman expecting a child, but is the unfathomable pain she has caused the man she loves.

Beyond This Moment is such a beautiful story of grace. I enjoyed the easy friendship between James and Molly that naturally parlayed into a romance. Alexander does not sugar coat the consequences of sin, but delves fully into all of the ramifications Molly's choices have for herself and for others. Most poignant are the telling of how Molly's duplicity deeply wounded James and in the aftereffects Molly suffers after her secrets are made known to the townspeople. Alexander does not, however, show only the dark side of sin; she also shows the beauty of God's grace, forgiveness and blessings along with the freedom we can experience when we lay ourselves bare.

This review contains my own thoughts and opinions. I have not been compensated by the author or publisher in any way.

Tamera Alexander is a USA Today bestselling author and one of today's most popular writers in the historical fiction genre. She and her husband live in Nashville, Tennessee, not far from the Southern mansions that serve as the backdrop for six of her award-winning novels. For more about Tamera's books, visit www.TameraAlexander.com.


---

Hello, and welcome to my book blog! My name is Crystal Smith. Some say I have a reading addiction...

read more

Categories:

All
Action/Adventure
Autobiography
Biblical Fiction
Biography
Christian Fiction
Christian Suspense
General Articles
Historical Fiction
Historical Romance
Inspirational Romance
Mystery/Suspense
NonFiction
Novellas
Romantic Suspense
Top Ten Tuesday


RSS Feed

Books I'm Currently Reading!
Powered by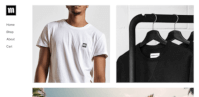 Create your own unique website with customizable templates.