Heather Hampton had no idea how her life would change when she hopped on a plane to Moses Lake, TX, for what was planned as a short visit to coax her mother and uncles into signing the sales agreement for the family farm. After coming into contact with townspeople when she arrives, Heather discovers that the one year she lived in Moses Lake during her senior year in high school has left wounds that have followed her into adulthood. Her family's vagueness and procrastination on signing over the farm only adds to Heather's insecurities, frustration at her mother's flightiness, and suspicion that handsome Blaine Underhill- her once high school crush and now banker in town- is using her family for his own financial gain. Heather soon comes to understand that her frustrations are misguided and that things are not as they seem as a long-standing family secret is revealed.

Wingate taps into the insecurities and fears that we all have as Heather explores the pain from her past and comes to grips with her need for acceptance, validation, family, and love. I enjoyed her journey as she re-evaluates her own perceptions, life choices, and priorities. Although it took a while to reveal that a family secret was behind her family's vague and clandestine actions, an intriguing plot unfolded in answer to the family mystery.

This review contains my own thoughts and opinions. I have not been compensated by the author or publisher in any way.

Lisa Wingate is a popular inspirational speaker, magazine columnist, and national bestselling author of several books, including Tending Roses, Talk of the Town, Drenched, A Thousand Voices, and A Month of Summer. Her work was recently honored by the Americans for More Civility for promoting greater kindness and civility in American life. Lisa and her family live in central Texas. For more information, visit http://www.lisawingate.com/.


---

Hello, and welcome to my book blog! My name is Crystal Smith. Some say I have a reading addiction...

read more

Categories:

All
Action/Adventure
Autobiography
Biblical Fiction
Biography
Christian Fiction
Christian Suspense
General Articles
Historical Fiction
Historical Romance
Inspirational Romance
Mystery/Suspense
NonFiction
Novellas
Romantic Suspense
Top Ten Tuesday


RSS Feed

Books I'm Currently Reading!
Powered by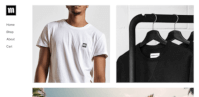 Create your own unique website with customizable templates.