Zoe Collins and Cruz Huntley did not expect their paths to cross again until Zoe returns to her hometown to mourn the death of her beloved and spirited grandmother. Five years have passed since Zoe left Copper Creek and Cruz-her first love- in haste after Zoe's determination to keep her romance with Cruz a secret causes a rift between the couple. Her impulsive decision to join a band as a back up singer instead of facing her problems has now led her down the path of being a single mom, feeling trapped in an abusive relationship, and struggling to gain the confidence she once had in order to accept the challenge of continuing the peach orchard business left to her by her grandmother. As Zoe and Cruz reconnect and Zoe breaks away from her abusive boyfriend, past hurts are resolved and their romance is given a second chance.

Blue Ridge Sunrise

provides the reader with a sweet "second chance romance" story line filled with hope and forgiveness. Although I enjoyed the story, I was a bit disappointed at how predictable it was. I quite literally wasn't surprised by

any

of the events laid out in the plot. I kept waiting for that "surprise" element to unfold in the story, but unfortunately, it just didn't happen.

This review contains my own thoughts and opinions. I received a complimentary copy of this book from the publisher.

Denise Hunter is the internationally published bestselling author of more than 25 books, including "The Convenient Groom" and "A December Bride" which have been made into Hallmark movies. She has appeared on the The 700 club and won awards such as The Holt Medallion Award, The Carol Award, The Reader's Choice Award, The Foreword Book of the Year Award, and is a RITA finalist. Denise writes heartwarming, small-town love stories. Her readers enjoy the vicarious thrill of falling in love and the promise of a happily-ever-after sigh as they savor the final pages of her books. For more information, visit her website at

http://www.denisehunterbooks.com/​.

---

Hello, and welcome to my book blog! My name is Crystal Smith. Some say I have a reading addiction...

read more

Categories:

All
Action/Adventure
Autobiography
Biblical Fiction
Biography
Christian Fiction
Christian Suspense
General Articles
Historical Fiction
Historical Romance
Inspirational Romance
Mystery/Suspense
NonFiction
Novellas
Romantic Suspense
Top Ten Tuesday


RSS Feed

Books I'm Currently Reading!
Powered by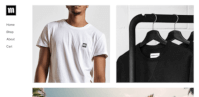 Create your own unique website with customizable templates.