About the Book:
Meet seven American women who were named for various flowers but struggle to bloom where God planted them. Can love help them grow to their full potential?

Holly and Ivy by Mary Davis (1890, Washington State)
At Christmastime, Holly Harrison accompanies her impetuous younger sister on her trip across the country to be a mail-order bride. But even as she tries to persuade her sister that loving a stranger is foolhardy, Holly loses her own heart to a fellow traveler.

Periwinkle in the Park by Kathleen Kovach (1910, Colorado)
Periwinkle Winfield is a hiking guide helping to commission a national park. But a run-in with a mountain man who is determined to keep the government off his land may place her in great danger.

At Home with Daffodils by Paula Moldenhauer (1909, Oklahoma)
When her childhood sweetheart returns to town, will Dilly Douglas accept the worthy heart he offers, or will the old wound he opens keep them apart?

A Song for Rose by Suzanne Norquist (1882, Rockledge, Colorado)
Can Patrick O'Donnell, a tenor disillusioned by the performance industry, convince Rose Miller that that there is more to music than her dream of joining an opera company?

Beauty in a Tansy? by Donita K. Paul (1918, South Dakota)
Tansy Terrell was named after a weed. When she opens shop next door, Arthur Blake recognizes Tansy's need to be valued as a beautiful flower but fails to see his own worth as a maker of instruments and music.

A Prickly Affair by Donna Schlachter (1885, Arizona)
A rough-and-tumble cowgirl, "Cactus" Lil Duncan longs for true love, but is afraid to let down her prickly exterior when a city slicker from New York City, with less-than-honorable intentions, tries to win her heart and her hand.

In Sheep's Clothing by Pegg Thomas (1702, Connecticut)
Peter Maltby might be all good looks and charm, working in the new mill fulling wool, but Yarrow Fenn fears he is the Crown's agent in disguise who will destroy the only livelihood she has.

My Thoughts:
Novella collections are a fantastic avenue for discovering new authors which is one of the reasons why I gravitate toward them. Bouquet of Brides provides great exposure to seven aspiring authors offering sweet stories of romance blooming in unexpected situations. Two stories that I particularly enjoyed were Holly and Ivy by Mary Davis and In Sheep's Clothing by Pegg Thomas. Davis's story offered humor at Nick's disdain and astonishment at learning Ivy's intent on marrying a man she didn't know, but also exposed him as the gentle bear he was as his protective nature immediately rises to surface as the ladies' self-appointed guardian. That gentleness is further displayed in his tenderness toward Holly as he begins to fall in love with her. In Sheep's Clothing is a beautiful story of a man trying to overcome a questionable past and a young lady seen as awkward and cast off by others finding love and happiness together against the odds. The other stories in the collection were not as enjoyable for me. I felt that a few of them jumped too quickly to "love" without the needed story development to establish a chemistry between the characters, while in others the female lead's character was just annoying to me being immature, fickle, or demanding in nature. Altogether, a sweet collection of light read novellas, and as stated earlier, a fantastic way to get a sampling from new authors.

I received a complimentary copy of this book from the publisher. A review was not required but was voluntary and contains my own thoughts and opinions regarding this literary work.


---

Hello, and welcome to my book blog! My name is Crystal Smith. Some say I have a reading addiction...

read more

Categories:

All
Action/Adventure
Autobiography
Biblical Fiction
Biography
Christian Fiction
Christian Suspense
General Articles
Historical Fiction
Historical Romance
Inspirational Romance
Mystery/Suspense
NonFiction
Novellas
Romantic Suspense
Top Ten Tuesday


RSS Feed

Books I'm Currently Reading!
Powered by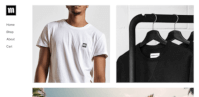 Create your own unique website with customizable templates.