About the Book:


Clara Kelley is not who they think she is. She's not the experienced Irish maid who was hired to work in one of Pittsburgh's grandest households. She's a poor farmer's daughter with nowhere to go and nothing in her pockets. But the other woman with the same name has vanished, and pretending to be her just might get Clara some money to send back home.

If she can keep up the ruse, that is. Serving as a lady's maid in the household of Andrew Carnegie requires skills he doesn't have, answering to an icy mistress who rules her sons and her domain with an iron fist. What Clara does have is a resolve as strong as the steel Pittsburgh is becoming famous for, coupled with an uncanny understanding of business, and Andrew begins to rely on her. But Clara can't let her guard down, not even when Andrew becomes something more than an employer. Revealing her past might ruin her future -- and her family's.

With captivating insight and heart, Carnegie's Maid tells the story of one brilliant woman who may have spurred Andrew Carnegie's transformation from ruthless industrialist into the world's first true philanthropist.

My Thoughts:


Rising American industrial icon, Andrew Carnegie, is challenged to think beyond himself when he becomes acquainted with his mother's new lady's maid, Clara Kelley. Clara, a poor immigrant from Ireland hoping to find stable work in her new homeland so she can support her family back home, stumbles into the lady's maid position after being mistaken for a different Clara Kelley. After a few brief conversations, Andrew is drawn to Clara after recognizing her intelligence and down-to-earth manner. Although she is afraid that the she may lose her job if the Carnegie's learn her true identity, she reluctantly agrees to Andrew's request for clandestine meetings with her to discuss business and other common interests. Andrew teaches her about the business world, and later seeks her wisdom regarding business matters. Clara provokes Andrew to look beyond his shallow aspirations of climbing the social ladder and instead encourages him to use his power and wealth to benefit poor immigrants struggling to make a better life in America. As fate would have it, the two begin to fall in love. Although both rise above the expectations defined by their differing social-economic statuses in pursuit of a romantic relationship, the threat of Clara's hidden identity and deception being revealed stifles any chance for a long-term relationship to form.

Benedict's fictional "what if" tale, is intriguing, thought-provoking, and poignant. The unusual circumstance of a romantic relationship with a maid influencing one of America's most prominent philanthropists was unique and refreshing. As Clara challenges Andrew to think beyond himself, the reader is also left to ponder the same plight of others within our circle of influence and to assess what gifts we have to contribute.

I received a complimentary copy of this book from the publisher. A review was not required but was voluntary and contains my own thoughts and opinions regarding this literary work.

Marie Benedict is a lawyer with more than ten years' experience as a litigator at two of the country's premier law firms. She is a magna cum laude graduate of Boston College with a focus in History and Art History, and a cum laude graduate of the Boston University School of Law. While practicing as a lawyer, Marie dreamed of a fantastical job unearthing the hidden historical stories of women—and finally found it when she tried her hand at writing. You can learn more about Marie and her books at

www.authormariebenedict.com

.

---

Hello, and welcome to my book blog! My name is Crystal Smith. Some say I have a reading addiction...

read more

Categories:

All
Action/Adventure
Autobiography
Biblical Fiction
Biography
Christian Fiction
Christian Suspense
General Articles
Historical Fiction
Historical Romance
Inspirational Romance
Mystery/Suspense
NonFiction
Novellas
Romantic Suspense
Top Ten Tuesday


RSS Feed

Books I'm Currently Reading!
Powered by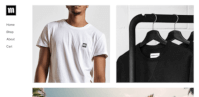 Create your own unique website with customizable templates.