About the Book:


Pete Brooks can't believe he's waited an entire year for Jess Tagg to return to Montana, only to have her break his heart by getting engaged to her ex-fiancé. Worse, a series of mistakes on the job have cost lives, and Pete isn't sure he wants to continue to work in Search and Rescue. Maybe if he can just get over Jess, he can figure out how to move forward.

EMT Jess Tagg has returned to Montana to finally give her heart to Pete, but it seems he's no longer interested. When a terrible fight between them sparks an impulsive decision, she finds herself crashed on the side of a highway along with Esme Shaw. And just when she thinks things couldn't get any worse, she and Esme are taken captive and into the untamed Montana wilderness--with murderous intent.

Now Pete and the other PEAK Rescue Team members are in a race against time, the elements, and the actions of a vengeful man. Pete will have to use everything he's learned to find Jess and Esme--and pray that his past mistakes don't cost him the life of the woman he can't stop loving.

My Thoughts:
Epic. Pulse-pounding. Over-the-edge exciting. None of these descriptions give Wait for Me justice! I have waited all year for this book to be released, and I wasn't disappointed as Pete and Jess finally have their story told.

Pete has by far been my favorite character throughout the series. He is courageous and daring ready to face danger without a second thought. But when Jess doesn't come back for him as he thought she would, he is completely broken and lost without her. Oh how my heart hurt for him! Pete does everything full throttle- from rescuing people in danger, to facing his own demons, to giving his heart fully to the woman he loves. Something that surprised me in this book was how incredibly romantic Pete was! And yet Jess was still confused and struggled with which man to choose! I have to say that I had some sympathy for Jess as she felt trapped by the expectations of her family and her former life, but at times I also felt she just needed to grow up and make adult decisions for herself instead of letting everyone else dictate how her life "should be."

As in all of the previous Montana Rescue novels, Warren thrilled the reader with edge-of-your-seat excitement, suspense, and many unexpected twists and turns! Ned and Shae's budding romance was a nice bonus! I hope that we will see more of them in future novels. While I hate to see this series end, I can't think of a better way for it to conclude than with the amazing story found between the pages of Wait for Me! What a fantastic and satisfying ending to the Montana Rescue series!

I received a complimentary copy of this book from the publisher. A review was not required but was voluntary and contains my own thoughts and opinions regarding this literary work.

Susan May Warren is the USA Today bestselling author of over fifty novels with more than 1 million books sold, including Wild Montana Skies, Rescue Me, and A Matter of Trust. Winner of a RITA Award and multiple Christy and Carol Awards, as well as the HOLT and numerous Readers' Choice Awards, Susan has written contemporary and historical romances, romantic suspense, thrillers, romantic comedy, and novellas. She can be found online at www.susanmaywarren.com

, on Facebook at Susan May Warren Fiction, and on Twitter @susanmaywarren.

---

About the Book:

Burning debris littering the ground . . . smoke pluming in the acrid air . . . this is just the beginning if he fails.

Seven years ago, operative Luke Gallagher vanished to become part of an elite team set on capturing a deadly terrorist. When Luke returns to face those he left behind, their help becomes his only hope of stopping his target's latest threat of an attack that would shake America to its core.

Private investigator Kate Maxwell never stopped loving or looking for Luke after he disappeared. But she also never imagined he left her or his life by choice. Now he's back, and together they must unravel a twisting thread of secrets, lies, and betrayal, all while on the brink of a biological disaster.

Will they and their love survive, or will Luke and Kate become the terrorist's next mark?

My Thoughts:
Dead Drift brings together all of the characters from the Chesapeake Valor series working together in a gripping adventure to stop a deadly terrorist and his associates. Danger was around every corner as they raced against time with an ending that was a breath stealer! A secondary plot also emerged as Griffin and Finley embark on a cross-country investigation in search of Jenna's deranged killer. Luke's shocking re-entry into Kate's life leaves her both elated at his return yet in despair about why he left her in the first place. Together they are faced with navigating past hurts, confused hearts, and unrealized expectations. I especially liked that Pettrey provided insight into Luke's struggles with his sudden departure seven years prior and how his original expectations were unrealized. With this being the end of a series, I was so happy to see all of the characters represented in the story with hints of what will occur in their futures. So sad to see this series end, but fulfilling end nonetheless!

I received a complimentary copy of this book from the publisher. A review was not required but was voluntary and contains my own thoughts and opinions.

Dani Pettrey, is a wife, home-schooling mom, and the author of the bestselling romantic suspense Alaskan Courage series. She is winner of the 2013 Holt Medallion for First Novel and the Colorado Romance Writers 2013 Award of Excellence. She and her husband have two daughters and reside in the D.C. Metro area. To learn more about the author and her books, visit her website at

danipettrey.com

.

---

About the Book:Crossfire

is a novella between book #3 and book #4 in Warren's Montana Rescue series. Readers are given the background story of Kade Logan, foreman of billionaire Ian Shaw's ranch. After his mother has an accident, Kade rushes home presumably to care for her only to find that she is more than capable of taking care of herself. His return home, however, reunites him with his former best friend, Nash, and the woman he's never quite gotten over- Haddie. When Nash and Kade's raucous past catches up with them placing them and their families in the crosshairs of a local crime ring, the two friends mend fences and try to right past wrongs. Meanwhile, Kade and Haddie rediscover their feelings for one another and seek to move beyond past mistakes to possibly build a future together.

My Thoughts:

As per Warren's usual style,

Crossfire

is packed with explosive action and tense interactions between characters making this novella pack a mean punch. Overall, I enjoyed delving into Kade's story and seeing broken relationships mended. The revelation of Nash's past lack of character and his transformation after becoming a Christian deserves special kudos. Also enjoyed seeing cameos of two of Warren's beloved characters from other installments of the series. My only complaint was an occasional annoyance with both Kade and Haddie as their romance unfolded. At times both seemed incredibly insecure and just a tad bit whiny usually caused by both of their tendencies to jump to assumptions instead of clearly communicating with each other. I will be interested to see how some of the decisions made in this book translate to changes in future books in the series.

This review contains my own thoughts and opinions. I have not been compensated by the publisher or author in any way.

With over 1 million books sold, critically acclaimed novelist Susan May Warren is the Christy, RITA and Carol award-winning author of over forty-five novels with Tyndale, Barbour, Steeple Hill and Summerside Press. Known for her compelling plots and unforgettable characters, Susan has written contemporary and historical romances, romantic-suspense, thrillers, rom-com and Christmas novellas. Susan is also a nationally acclaimed writing coach, teaching at conferences around the nation and winner of the 2009 American Christian Fiction Writers Mentor of the Year award. She loves to help people launch their writing careers and is the founder of www.MyBookTherapy.com and www.LearnHowtoWriteaNovel.com, a writing website that helps authors get published and stay published. She's also the author of the popular writing method, The Story Equation. For more information, visit

susanmaywarren.com

.

---

Hello, and welcome to my book blog! My name is Crystal Smith. Some say I have a reading addiction...

read more

Categories:

All
Action/Adventure
Autobiography
Biblical Fiction
Biography
Christian Fiction
Christian Suspense
General Articles
Historical Fiction
Historical Romance
Inspirational Romance
Mystery/Suspense
NonFiction
Novellas
Romantic Suspense
Top Ten Tuesday


RSS Feed

Books I'm Currently Reading!
Powered by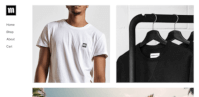 Create your own unique website with customizable templates.