Secrets are revealed and danger ensues in Eason's latest novel in the Elite Guardians series! Early in the story Haley Callaghan finds herself in the role of both mentor and protector of a desperate young man trying to help fund treatments for his dying brother when the young man tries to rob Haley. Soon thereafter a suspected gang-related shooting occurs at the young man's house while Haley is there. Consequently, she is introduced to Detective Steven Rothwell when he and his partner and Haley's friend, Quinn, arrive on the scene to assist. Immediately drawn to Haley, Steven vows to remain with her until the investigation is complete fearing that she may become a target for the gang. Meanwhile, Haley discovers that she has family still alive in Ireland and that a terrible family tragedy has been buried for decades. Upon digging into her past and her family's secrets, she uncovers ties to a family fortune that may put her in more danger than the suspected gang threats.

Chasing Secrets was fast paced and filled with intriguing plot twists. Haley's family secrets are revealed layer by layer uncovering a maze of tragedy, current family ties, and Haley's own hazy memories of her childhood. I appreciated Haley's integrity and compassion displayed throughout the story. Although the developing romance between Steven and Haley seemed to be portrayed more from Steven's point of view than Haley's, it progressed appropriately taking the leap from friendship to romance in due time. Exciting read!

This review contains my own thoughts and opinions. I received a complimentary copy of this book from the publisher.

Award-winning, best-selling author, Lynette Eason writes for Harlequin's Love Inspired Suspense line and for Revell, a division of Baker Publishing Group. Her books have hit the CBA and ECPA bestseller lists and have won numerous awards such as the prestigious Carol Award, the Selah, the Daphne, the IRCC award and more. Lynette is married, has two children, and lives in Greenville, SC. To learn more about her books, visit

http://www.lynetteeason.com/​

---

Hello, and welcome to my book blog! My name is Crystal Smith. Some say I have a reading addiction...

read more

Categories:

All
Action/Adventure
Autobiography
Biblical Fiction
Biography
Christian Fiction
Christian Suspense
General Articles
Historical Fiction
Historical Romance
Inspirational Romance
Mystery/Suspense
NonFiction
Novellas
Romantic Suspense
Top Ten Tuesday


RSS Feed

Books I'm Currently Reading!
Powered by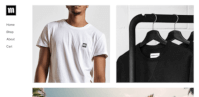 Create your own unique website with customizable templates.