About the Book:

After surviving the Whitman Massacre as a child, Mercy Flanagan is all grown up with a strong faith and generous spirit. So when family friend, Eletta Browning, who is suffering from a difficult pregnancy asks for Mercy's help, she is more than willing to move to the Rogue River Valley and the Browning Mission to lend a hand. Adam Browning, one of the on-site preachers and brother to the founding missionary, is skeptical, however, that bringing a "city girl" to the mission will do nothing but cause problems. But, Mercy quickly befriends many of the Tututni Indians and shows she is not afraid of hard work and sacrifice. Adam and Mercy quickly fall in love, but Adam is reluctant to express his feelings because he fears Mercy will reject him once she learns the truth of his lineage. As tensions rise between white settlers and the natives, the Browning Mission is placed in the middle and Adam's brother, Isaac, is killed. After finally having to flee for their safety and Mercy's assurance that Adam's lineage does not trump her love, they are wed and begin their trek back to Oregon City with their niece, Faith, after Eletta dies from complications in her pregnancy. Not only is the journey long and arduous, but Mercy also worries that Faith will be rejected by her sister, Hope, who is Faith's biological mother.

My Thoughts:Cherished Mercy

provided an intimate look into Mercy's search for purpose, finding true love, and the hope and healing that can be found in showing compassion. Her strength in protecting the Tututni women and children during the attack and the love and acceptance she showed Faith were truly remarkable. Although I wish more time had been spent in developing Adam and Mercy's budding relationship in the early phases, I enjoyed the growth they showed as the plot progressed. They displayed a very sweet and tender love for one that was solidified even more through the trials they persevered through together.

I received a complimentary copy of this book from the publisher. However, this review reflects an honest view of my own thoughts and opinions regarding this book.

Tracie Peterson is the bestselling, award-winning author of more than one hundred books. Tracie also teaches writing workshops at a variety of conferences on subjects such as inspirational romance and historical research. She and her family live in Montana. Visit her website at

http://traciepetersonbooks.com/

.

​

---

Hello, and welcome to my book blog! My name is Crystal Smith. Some say I have a reading addiction...

read more

Categories:

All
Action/Adventure
Autobiography
Biblical Fiction
Biography
Christian Fiction
Christian Suspense
General Articles
Historical Fiction
Historical Romance
Inspirational Romance
Mystery/Suspense
NonFiction
Novellas
Romantic Suspense
Top Ten Tuesday


RSS Feed

Books I'm Currently Reading!
Powered by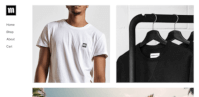 Create your own unique website with customizable templates.