During a time of war and uncertainty, Carnton Plantation serves as a source of hope- and healing- for those in Franklin, TN. After first losing her husband to battle and then her job in a factory, Aletta Prescott is fearful of the future. Desperately seeking a position with the Women's Relief Society, Aletta is devastated to find out the job at Carnton Plantation has been filled. However, she eagerly accepts an alternate job at the sudden vacancy of the baker's position. Captain Jake Winston has come to Carnton for a very different reason and not of his own accord. Injured from a shoulder and head wound that has incapacitated him as a Confederate sniper, Jake is ordered to assist with the Women's Relief Society fundraiser while his body heals. During their time together at Carnton, Aletta and Jake come to grips with their current realities and discover a new path to love for the future.

Christmas at Carnton beautifully depicts the hope that can be found in tragedy as a community comes together to support one another and share in each other's grief. The bond portrayed between the ladies of the Women's Relief Society displayed unprecedented strength, grace, and dignity in their quiet support of one another. Although Jake's attraction to Aletta was not startling, I was surprised that Aletta displayed interest in him so soon after her husband's death. Nevertheless, their deepening friendship-turned-romance was a welcome plot line. I look forward to spending time with Carnton's characters in future installments in this series!

This review contains my own thoughts and opinions. I received a complimentary copy of this book from the publisher.

Tamera Alexander is a USA Today bestselling author and one of today's most popular writers in the historical fiction genre. She and her husband live in Nashville, Tennessee, not far from the Southern mansions that serve as the backdrop for six of her award-winning novels. For more about Tamera's books, visit www.TameraAlexander.com.



---

Hello, and welcome to my book blog! My name is Crystal Smith. Some say I have a reading addiction...

read more

Categories:

All
Action/Adventure
Autobiography
Biblical Fiction
Biography
Christian Fiction
Christian Suspense
General Articles
Historical Fiction
Historical Romance
Inspirational Romance
Mystery/Suspense
NonFiction
Novellas
Romantic Suspense
Top Ten Tuesday


RSS Feed

Books I'm Currently Reading!
Powered by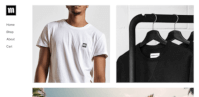 Create your own unique website with customizable templates.