​After discovering her husband is actually already married, Allison Shire escapes the shame and pain from his betrayal by becoming a luxury tour guide for Tolkien enthusiasts. While she impatiently waits for confirmation that her request for an annulment is granted, Allison meets self-absorbed, handsome, and overly confident Jackson Gregory on one of her tours. Trying to hide his lack of knowledge- and enthusiasm- for the overzealous Tolkien-themed tour, Jackson has one simple goal in mind- to convince his wealthy great uncle to invest in his next business venture so he can help save the family farm back in the States. While initially repulsed by each other, Allison and Jackson find their hearts opening to one another as the tour guests mysteriously seem to be playing matchmaker with them. However, when Jackson learns that Allison is actually married, and Allison's husband betrays her once again, they both must overcome their fears of being hurt again in order to allow trust to pave the way to love.

I, personally, am not very familiar with Lord of the Rings or The Hobbit (gasp!), so many of the references to the movies/books were lost on me. However, I did recognize the humor laced throughout the story! Allison and Jackson are two very unlikely people to be attracted to one another, yet the development of their relationship was conceivable. Isaac did exceptionally well at portraying the personal growth of both characters, especially Jackson. Unique ending, too!

This review contains my own thoughts and opinions. I have not been compensated by the publisher or author in any way.

Kara Isaac is an award-winning writer who lives in Wellington, New Zealand, where her career highlights include working in tourism as Private Secretary for the Prime Minister. She loves great books almost as much as she loves her husband and two children. Learn more about her writing at

http://www.karaisaac.com/

.

---

Hello, and welcome to my book blog! My name is Crystal Smith. Some say I have a reading addiction...

read more

Categories:

All
Action/Adventure
Autobiography
Biblical Fiction
Biography
Christian Fiction
Christian Suspense
General Articles
Historical Fiction
Historical Romance
Inspirational Romance
Mystery/Suspense
NonFiction
Novellas
Romantic Suspense
Top Ten Tuesday


RSS Feed

Books I'm Currently Reading!
Powered by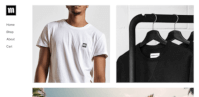 Create your own unique website with customizable templates.