Cold Shot

is the first in Pettrey's Chesapeake Valor suspense thriller series. The series revolves around the stories of four childhood friends- Griffin McCray, Parker Mitchell, Declan Grey, and Luke Gallagher- and the friends they have picked up along the way. All of the characters work in some aspect of law enforcement or criminal investigative work and each are experts in their fields, with the exception of Luke who mysteriously disappeared seven years ago without a trace.

Cold Shot

contains multiple plot lines (some of which I'm sure are simple introductions to storylines in future novels to be fleshed out more later). The central "crime" theme begins with the discovery of a body in Gettysburg National Park. Once the body is identified as human rights lawyer, Marley Trent, the gang is challenged to determine who her killer is along with a motive for the killing. As the group researches possible enemies in Marley's past, they uncover sordid criminal activity by a high-ranking, well respected government official as well as evidence of a cover-up over the death of a Bosnian general guilty of severe war crimes.

The "love" story surrounds the evolving romance of Griffin, ex-sniper and current ranger at Gettysburg, and Finley Scott, a forensic anthropologist. Early on, Pettrey establishes a love-hate relationship between the two with obvious romantic tension and interest on both sides. Their involvement in the investigation into Marley Trent's murder places Finley in danger, and thus, into Griffin's protective custody drawing them closer together. When one of the suspect's in Marley's death hides in Finley's car confronting her about the investigation and placing her in imminent danger, the couple finally reveals their feelings for one another.

This novel was very fast paced with many key players to the plot. I loved how this rag-tag gang of friends worked so well together and the history that was introduced between the four guys. Although the crime plotline was a little difficult to keep straight between Perera, Reuben, General Rativik, and Kovac, I was happy in the end that justice was served. Griffin and Finley's sparring at the beginning of the novel was entertaining, but sweet doesn't even begin to describe the two when they finally admitted their feelings for each other! Especially endearing was Griffin's protective, loving nature with her- his tenderness, gentleness, and complete state of being head over heels smitten with Finley despite his tough guy persona was adorable. And can I just say that my curiosity is piqued at what may be forming between Parker and Avery- a romance perhaps? Yes, please! Lastly, I was glad to see Griffin and Parker reconcile their longstanding feud and once again become "brothers". Excited to see what's in store for this bunch in future novels!

This review contains my own thoughts and opinions. I have not been compensated for this review in any way.

​Dani Pettrey, is a wife, home-schooling mom, and the author of the bestselling romantic suspense Alaskan Courage series. She is winner of the 2013 Holt Medallion for First Novel and the Colorado Romance Writers 2013 Award of Excellence. She and her husband have two daughters and reside in the D.C. Metro area. To learn more about the author and her books, visit her website at

danipettrey.com

.

---

Hello, and welcome to my book blog! My name is Crystal Smith. Some say I have a reading addiction...

read more

Categories:

All
Action/Adventure
Autobiography
Biblical Fiction
Biography
Christian Fiction
Christian Suspense
General Articles
Historical Fiction
Historical Romance
Inspirational Romance
Mystery/Suspense
NonFiction
Novellas
Romantic Suspense
Top Ten Tuesday


RSS Feed

Books I'm Currently Reading!
Powered by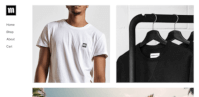 Create your own unique website with customizable templates.