Mikal Dawn's debut novel,

Count Me In

, is filled with adventure, humor, and romance galore! After Allegra Spencer loses her job when the company she works for unexpectedly closes, she has to find a new job pronto. A chance encounter at her favorite coffee shop leads to an interview with outdoor adventure company, Hawk's Flight, owned by former NFL player and extreme sports enthusiast, Tyler Hawk. Although Allegra

is not

into outdoor adventuring at all, she accepts the job as the company's new accountant even though her contract requires her to experience every outdoor excursion the company offers at least once. The chemistry between Allegra and Tyler is intense from the beginning despite their vastly different personalities, but their working relationship creates a barrier neither one of them knows how to circumvent. After some rather serious financial mistakes occur under Allegra's watch and with romantic tensions running high, Allegra must decide if a new job offer in Portland is the solution to her broken heart while Tyler must confront his true feelings for Allegra and take action before it's too late.

Count Me In

presents a captivating love story that delves into the emotional tug of war both Allegra and Tyler experience as they try to navigate their feelings for one another against their professional obligations. I was drawn into their dilemma and felt the hope, despair, and frustration of their stifled romance. What I particularly enjoyed about this book and found exceptionally refreshing was the humor laced throughout the book! Dawn had me in tears one minute and in stitches the next! Humor can be hard to pull off, but Dawn mastered it with her first try! Happy I found this new author to add to my "favorites" list!

This review contains my own thoughts and opinions. I have not been compensated by the author or publisher in any way.

Mikal Dawn is an inspirational romance author, wedding enthusiast and proud military wife. By day she works for an international sports ministry, and by night she mutters to imaginary friends, performs sketchy Google searches, and procrastinates (like any good writer!). When she isn't writing about faith, fun, and forever, she is obsessively scouring Pinterest (with coffee in hand, of course!) for wedding ideas for her characters. Born and raised just outside of Vancouver, Canada, Mikal has lived throughout the southern United States, currently residing in Nebraska (and loving it!) with her husband, three kids (two of whom she drives *everywhere* for ALL THE SPORTS), and one ferocious feline. To learn more about her writing, visit

https://mikaldawn.com/.

---

Hello, and welcome to my book blog! My name is Crystal Smith. Some say I have a reading addiction...

read more

Categories:

All
Action/Adventure
Autobiography
Biblical Fiction
Biography
Christian Fiction
Christian Suspense
General Articles
Historical Fiction
Historical Romance
Inspirational Romance
Mystery/Suspense
NonFiction
Novellas
Romantic Suspense
Top Ten Tuesday


RSS Feed

Books I'm Currently Reading!
Powered by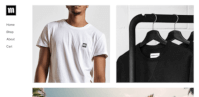 Create your own unique website with customizable templates.