About the Book:

Morrow Little is haunted by the memory of the day her family was torn apart by raiding Shawnee warriors. Now that she is nearly a grown woman and her father is ailing, she must make difficult choices about the future. Several men--ranging from the undesired to the unthinkable--vie for her attentions, but she finds herself inexplicably drawn to a forbidden love that both terrifies and intrigues her. Can she betray the memory of her lost loved ones--and garner suspicion from her friends--by pursuing a life with him? Or should she seal her own misery by marrying a man she doesn't love?

This sweeping tale of romance and forgiveness will envelop readers as it takes them from a Kentucky fort through the vast wilderness to the west in search of true love.

My Thoughts:
​By far, Courting Morrow Little has taken top ranking in my favorite romance novel! But first, I'll address the plot. An intriguing tale of danger on the frontier, limited options for women on the edge of tame society, and the beauty of family bonds, Frantz draws the reader in and takes them on an emotional journey. The tension between the settlers, militia, and Shawnee are palpable. Finally, the mystery of Morrow's brother's kidnapping and his fate adds just the right amount of suspense that leads to an unexpected ending.

Now for the romance! Morrow and Red Shirt both struggle with their feelings for one another considering the controversy a union between them would cause. But when they finally let go of their fears and open their hearts to one another....wow! The depth of love that develops between them is simply beautiful. Every woman covets the type of tenderness and fierce protection Red Shirt displays toward Morrow, and her aching desire to be with her him is soul-stirring. And whoever said Christian romance fiction is boring hasn't experienced an encounter between these two! Although clean and fully appropriate, "steamy" barely describes it! A romance tale to savor!

This review contains my own thoughts and opinions. I have not been compensated by the publisher or author in any way.

Laura Frantz is the author of The Frontiersman's Daughter

and credits her grandmother as being the catalyst for her fascination with Kentucky history. Frantz's ancestors followed Daniel Boone into Kentucky in the late eighteenth century and settled in Madison County, where her family still resides. She is a member of the Kentucky Historical Society, American Christian Fiction Writers, and Romance Writers of America. Frantz currently lives in the misty woods of Port Angeles, Washington, with her husband and two sons.

---

Hello, and welcome to my book blog! My name is Crystal Smith. Some say I have a reading addiction...

read more

Categories:

All
Action/Adventure
Autobiography
Biblical Fiction
Biography
Christian Fiction
Christian Suspense
General Articles
Historical Fiction
Historical Romance
Inspirational Romance
Mystery/Suspense
NonFiction
Novellas
Romantic Suspense
Top Ten Tuesday


RSS Feed

Books I'm Currently Reading!
Powered by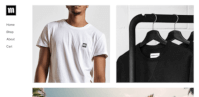 Create your own unique website with customizable templates.