​Kendig gives readers their money's worth yet again in this heart pounding, high adrenaline, breath-stealing adventure with Tox Russell and Team Wraith! After enjoying some down time away from chasing terrorists and mysterious artifacts, Tox and the crew quickly get swept back up into the fray when Tox is hit by sniper fire. After discovering that the shooter is an old friend and fellow soldier, Alec King, Tox and the team discover Alec is tied to several gruesome murders that he claims as vengeance against the wrongs committed by his victims. While everyone else involved wants to see King stopped regardless of what it takes, Tox holds onto the hope that Alec can still be redeemed. When Alec finally begins targeting innocent people- including the woman Tox loves- in an effort to blackmail him into joining his twisted family of despots, he must dig deep within himself to overcome his greatest fears and insecurities even if it means relationships will be severed with those he cares about most.

I cannot say enough how much I enjoy Kendig's writing and her ability to have me completely engrossed in the action and adventure dripping from each page of Team Wraith's missions! Of special note in

Crown of Souls

is her maneuvering of the delicate topic of a soldier's duty to kill with honor in the pursuit of justice versus murder. Kendig bravely addresses Tox's deep-rooted struggle with this dilemma drawing the reader into their own reflection of evil versus good and where the line is drawn between a soldier's duty and God's providence. I also appreciated the development in Tox and Haven's relationship. Fairy-tale romance it is not, but rather two imperfect people with an imperfect romance facing real challenges in their relationship that will either strengthen them or tear them apart. Was especially grateful- and surprised- to see Tox's vulnerabilities surface repeatedly in relation to their courtship.

This review contains my own thoughts and opinions. I received a complimentary copy of this novel from the publisher.

Ronie Kendig is an award-winning, bestselling author who grew up an Army brat. She's penned over a dozen novels, including The Quiet Professionals series and the A Breed Apart series. She and her hunky hero hubby have a fun, crazy life with their children and a retired military working dog in Northern Virginia.

---

Hello, and welcome to my book blog! My name is Crystal Smith. Some say I have a reading addiction...

read more

Categories:

All
Action/Adventure
Autobiography
Biblical Fiction
Biography
Christian Fiction
Christian Suspense
General Articles
Historical Fiction
Historical Romance
Inspirational Romance
Mystery/Suspense
NonFiction
Novellas
Romantic Suspense
Top Ten Tuesday


RSS Feed

Books I'm Currently Reading!
Powered by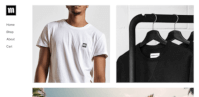 Create your own unique website with customizable templates.