Detective Avery North has a mystery to sort out. After finding a second murder victim, similarities in the crime scenes point to a serial killer. Both victims are young, Asian women with magnolia tattoos. Assisting her team with the case is assistant medical examiner, Jackson Bryant. Jackson's bent for details and keen observation skills prove valuable to Avery's search for the killer, but the caring attention the dashing examiner displays toward Avery may endanger her heart. Ultimately, Avery's search for clues to the homicides uncovers a dark network of international crime right in her own Atlanta neighborhood.

The plot in

Dangerous Passage

was neither stellar nor horrible- it was just mediocre in my opinion. Elements of danger and suspense were sprinkled throughout the book, but the story was slow at times. I was hoping for more development in the romance between Avery and Jackson. One of the better points of the novel was a strong female lead character. Avery is smart, determined, brave, and devoted to her job as a detective.

This review contains my own thoughts and opinions. I have not been compensated for this review in any way.

Lisa Harris is a wife, mom, teacher, author, dreamer, photographer, world explorer, and most importantly a follower of Christ Jesus. She currently lives in Mozambique with her husband where they work as church-planting missionaries. I'm a wife, mom, teacher, author, dreamer, photographer, world explorer, but most importantly a follower of Christ Jesus. When not working she loves hanging out with her family at the beach, playing games, cooking different ethnic dishes, and heading into the African bush on safari.

---

Hello, and welcome to my book blog! My name is Crystal Smith. Some say I have a reading addiction...

read more

Categories:

All
Action/Adventure
Autobiography
Biblical Fiction
Biography
Christian Fiction
Christian Suspense
General Articles
Historical Fiction
Historical Romance
Inspirational Romance
Mystery/Suspense
NonFiction
Novellas
Romantic Suspense
Top Ten Tuesday


RSS Feed

Books I'm Currently Reading!
Powered by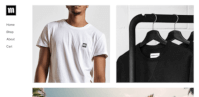 Create your own unique website with customizable templates.