About the Book:

Burning debris littering the ground . . . smoke pluming in the acrid air . . . this is just the beginning if he fails.

Seven years ago, operative Luke Gallagher vanished to become part of an elite team set on capturing a deadly terrorist. When Luke returns to face those he left behind, their help becomes his only hope of stopping his target's latest threat of an attack that would shake America to its core.

Private investigator Kate Maxwell never stopped loving or looking for Luke after he disappeared. But she also never imagined he left her or his life by choice. Now he's back, and together they must unravel a twisting thread of secrets, lies, and betrayal, all while on the brink of a biological disaster.

Will they and their love survive, or will Luke and Kate become the terrorist's next mark?

My Thoughts:
Dead Drift brings together all of the characters from the Chesapeake Valor series working together in a gripping adventure to stop a deadly terrorist and his associates. Danger was around every corner as they raced against time with an ending that was a breath stealer! A secondary plot also emerged as Griffin and Finley embark on a cross-country investigation in search of Jenna's deranged killer. Luke's shocking re-entry into Kate's life leaves her both elated at his return yet in despair about why he left her in the first place. Together they are faced with navigating past hurts, confused hearts, and unrealized expectations. I especially liked that Pettrey provided insight into Luke's struggles with his sudden departure seven years prior and how his original expectations were unrealized. With this being the end of a series, I was so happy to see all of the characters represented in the story with hints of what will occur in their futures. So sad to see this series end, but fulfilling end nonetheless!

I received a complimentary copy of this book from the publisher. A review was not required but was voluntary and contains my own thoughts and opinions.

Dani Pettrey, is a wife, home-schooling mom, and the author of the bestselling romantic suspense Alaskan Courage series. She is winner of the 2013 Holt Medallion for First Novel and the Colorado Romance Writers 2013 Award of Excellence. She and her husband have two daughters and reside in the D.C. Metro area. To learn more about the author and her books, visit her website at

danipettrey.com

.

---

Hello, and welcome to my book blog! My name is Crystal Smith. Some say I have a reading addiction...

read more

Categories:

All
Action/Adventure
Autobiography
Biblical Fiction
Biography
Christian Fiction
Christian Suspense
General Articles
Historical Fiction
Historical Romance
Inspirational Romance
Mystery/Suspense
NonFiction
Novellas
Romantic Suspense
Top Ten Tuesday


RSS Feed

Books I'm Currently Reading!
Powered by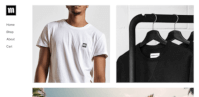 Create your own unique website with customizable templates.