About the Book:

Kate Sullivan has just been named lead counsel for the plaintiff for one of the largest law suits against a powerhouse pharmaceutical company accused of producing a drug that causes deadly brain tumors. Kate vows to fight for justice for those who can't. She knows the stakes are high- for her career, for the victims, and even for her friendship with Ethan Black, one of her closest friends and the attorney heading up the defense counsel for the case. After a brief meeting with a whistleblower sheds new light on the depth of the pharmaceutical company's knowledge and level of involvement with the scandal, Kate hires private investigator, Landon James, to investigate further. However, when the whistleblower is murdered and Kate begins receiving threats, Landon's focus shifts to protecting her as the case moves forward. As truths uncovered lead to more questions, alliances are broken, relationships are redefined, and plot twists abound, Dylan presents a shocking end to the case that readers won't be anticipating!

My Thoughts:

I enjoy a good mystery filled with suspense, and Dylan delivers in

Deadly Proof!

I thought I had everything figured out until everything exploded at the end! There were elements to the plot that I was completely surprised by! Two small things to note. Although I enjoyed the romantic pairing between Kate and Landon, I would have liked to have seen more development in their relationship. Their feelings surfaced a little prematurely in my opinion. Also, Dylan tactfully introduced the dilemma faced by Ethan regarding maintaining appropriate ethical standards, the drive to advance in his career, and his professional obligation to his client. Enjoyed the cast of characters this first book introduced and look forward to seeing more of them in future installments of the series.

I received a complimentary copy of this book from the publisher. However, this review reflects an honest view of my own thoughts and opinions regarding this book.

Rachel Dylan was a litigator in one of the nation's most elite law firms for over eight years and now works as an attorney at one of the Big Three automobile manufacturers. She is the author of four Love Inspired Suspense novels and lives in Michigan with her husband. She is active on social media, and you can visit her website

at www.racheldylan.com.

---

Hello, and welcome to my book blog! My name is Crystal Smith. Some say I have a reading addiction...

read more

Categories:

All
Action/Adventure
Autobiography
Biblical Fiction
Biography
Christian Fiction
Christian Suspense
General Articles
Historical Fiction
Historical Romance
Inspirational Romance
Mystery/Suspense
NonFiction
Novellas
Romantic Suspense
Top Ten Tuesday


RSS Feed

Books I'm Currently Reading!
Powered by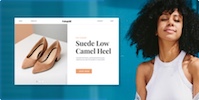 Create your own unique website with customizable templates.