After reluctantly being persuaded into a blind date with her detective brother's new partner, social worker Alison Taylor changes her tune as sparks fly between her and handsome Detective Mitch Morgan. As they begin spending time together, Mitch becomes concerned when he learns that Alison has been receiving threatening phone calls and macabre gifts. As the threats escalate, Mitch along with Alison's brothers are on high alert for her safety. When a deranged ex-boyfriend of a past client vows to seek revenge by kidnapping Alison for her role in sending him to jail, the three men who care about her the most race against time executing a daring rescue in an attempt to save Alison's life before it's too late.

Wow! This was an exciting read! From the beginning, the "blind-date-gone-right" plot draws the reader in as the strong attraction Mitch and Alison have for one another sets the scene for their developing romance. Hannon does a superb job building suspense as the threats against Alison escalate into violence (when Bert was killed I cried!). And the intense rescue scene at the railroad tracks and river grips the reader in breathtaking suspense! I've already re-read the book and am sure I will read it again (and again)!

This review contains my own thoughts and opinions. I have not been compensated for this review in any way.

Irene Hannon is the best-selling author of more than 35 novels. Her books have been honored with the coveted RITA Award from Romance Writers of America, the HOLT Medallion, the Reviewer's Choice Award from Romantic Times BOOKreviews magazine adn the Daphne du Maurier Award for mystery/suspence. Irene and her husband make their home in Missouri, USA. To learn more about Irene Hannon, visit her website at www.irenehannon.com

.

---

Hello, and welcome to my book blog! My name is Crystal Smith. Some say I have a reading addiction...

read more

Categories:

All
Action/Adventure
Autobiography
Biblical Fiction
Biography
Christian Fiction
Christian Suspense
General Articles
Historical Fiction
Historical Romance
Inspirational Romance
Mystery/Suspense
NonFiction
Novellas
Romantic Suspense
Top Ten Tuesday


RSS Feed

Books I'm Currently Reading!
Powered by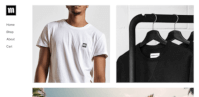 Create your own unique website with customizable templates.