After a boating accident where Kate Marshall's husband is killed and her son is presumed dead after police fail to recover his body, she is stunned to see a young boy in another state miles away that looks

exactly

like her own son. Kate is so certain, that she hires Connor Sullivan from the private investigation firm, Phoenix, Inc. to help her sort out the mystery. From the start, sparks fly between Connor and Kate as they sift through clues and proceed with stakeouts together. As Connor's investigation into the boating accident reveals that it may

not

have been an accident after all but murder, suspicions continue to rise that the boy Kate saw may actually be her son sparking concerns that he survived and was kidnapped. Connor and Kate want to unearth the truth, but don't want to endanger the boy or spook the boy's "dad" in the process. Although Hannon makes pretty clear from the beginning the course that the plot will follow, the storyline is full of danger, twists of suspense, and sizzling attraction!

Deceived

is by

far

my favorite novel in Hannon's Private Justice series! The suspense, romance, and captivating storyline combined to make a psychological thriller that kept me up past midnight several nights in a row eager to find out how the story would conclude! Although the kidnapping scenario would seem improbably as a plot line, Hannon deftly lays out the details of the crime making it believable and intriguing to follow. Lastly, Connor and Kate's romance was also my favorite out of the three couples in the Private Justice trilogy. Their attraction is evident from the start, but unlike in

Vanished

or

Trapped

, Connor and Kate's relationship is not as guarded as the other two and progresses more quickly. Without spoiling the plot, I'll just say that their first kiss broke tradition! ;)

This review contains my own thoughts and opinions. I have not been compensated for this review in any way.

Irene Hannon is the best-selling author of more than 35 novels. Her books have been honored with the coveted RITA Award from Romance Writers of America, the HOLT Medallion, the Reviewer's Choice Award from Romantic Times BOOKreviews magazine adn the Daphne du Maurier Award for mystery/suspence. Irene and her husband make their home in Missouri, USA. To learn more about Irene Hannon, visit her website at www.irenehannon.com

.

---

Hello, and welcome to my book blog! My name is Crystal Smith. Some say I have a reading addiction...

read more

Categories:

All
Action/Adventure
Autobiography
Biblical Fiction
Biography
Christian Fiction
Christian Suspense
General Articles
Historical Fiction
Historical Romance
Inspirational Romance
Mystery/Suspense
NonFiction
Novellas
Romantic Suspense
Top Ten Tuesday


RSS Feed

Books I'm Currently Reading!
Powered by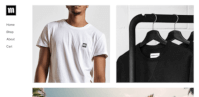 Create your own unique website with customizable templates.