​

Deep Extraction

follows the high energy, action-packed murder investigation of Nathan Moore, an oil magnate with many, many enemies. Special Agent Tori Templeton, her partner, Max, and Deputy U.S. Marshall Cole Jeffers team up to try and unravel the clues to find Nathan's killer. When Max must step back from the investigation due to his failing health, Tori and Cole become the lead investigators and must focus on setting aside their personal friendships with Sally and Nathan in order to focus on the investigation. Their efforts uncover a possible link to a recent explosion on one of Nathan's oil rigs. His personal integrity becomes more clouded as Tori and Cole unearth evidence of a long-term affair and patent infringement adding more suspects to the growing list of possible perpetrators. As they get closer and closer to solving this crime, three additional people are killed and Tori and Cole are attacked before finally piecing together each part of the puzzle to capture the murderer.

As stated in my opening, this plot is high energy and action-packed.

Very

high energy and action packed to the point that at times it seemed the plot had too much going on and it was a bit hard to follow. I did not like Max's character at all. I understand he was suffering but he was just plain rude and crass. Tori and Cole's characters were well matched, I thought, as friends but I had a hard time swallowing that a romance would actually come out of their interactions. There were hints of flirting, but no real in depth developments that would warrant them dating. Overall, if you can follow the plot it was filled with suspense, and I was truly surprised by the revelation of who Nathan's killer was and how all of the parts fit together finally.

This review contains my own thoughts and opinions. I received a complimentary copy of this book from the publisher in exchange for my unbiased review.

​

The publisher has provided two exciting extras for readers to enjoy with the release of

Deep Extraction.

Check out the book trailer below and the

FBI Quiz

!

DiAnn Mills is a bestselling author who believes her readers should expect an adventure. She combines unforgettable characters with unpredictable plots to create action-packed, suspense-filled novels.

Her titles have appeared on the CBA and ECPA bestseller lists; won two Christy Awards; and been finalists for the RITA, Daphne Du Maurier, Inspirational Readers' Choice, and Carol award contests. Library Journal presented her with a Best Books 2014: Genre Fiction award in the Christian Fiction category for Firewall.

DiAnn is very active online and would love to connect with readers on any of the social media platforms listed at www.diannmills.com.

---

Hello, and welcome to my book blog! My name is Crystal Smith. Some say I have a reading addiction...

read more

Categories:

All
Action/Adventure
Autobiography
Biblical Fiction
Biography
Christian Fiction
Christian Suspense
General Articles
Historical Fiction
Historical Romance
Inspirational Romance
Mystery/Suspense
NonFiction
Novellas
Romantic Suspense
Top Ten Tuesday


RSS Feed

Books I'm Currently Reading!
Powered by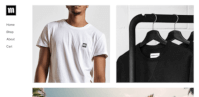 Create your own unique website with customizable templates.