​

Fatal Exchange

, the second book in Harris's Southern Crimes series, features the second Hunt sibling, Emily. Emily enjoys living a simple life as a school teacher trying to make a difference in the lives of the students she teaches at an elite private school. However, she is unwittingly thrust into a volatile situation when one of her students pulls a gun on his classmates holding them hostage. Mason Taylor, an undercover cop and former best friend to Emily's brother, Michael, has been mentoring the at-risk young man now holding Emily and her students hostage. He discovers that Rafael's actions stem from a desperate attempt to raise ransom money for his brother who has been kidnapped by a drug cartel threatening to kill him if the ransom is not paid. Although Emily's detective sister, Avery, suspects Mason is somehow responsible for their brother's death, Emily feels she can trust Mason and leans on him to walk her through the hostage situation. Mason not only has to earn both Emily and Rafael's trust in order to end the hostage standoff, he also has to use his detective skills to get to the bottom of who is behind the drug cartel crimes.

The plot of

Fatal Exchange

had many twists and turns that I wasn't expecting creating a very exciting read! Harris did a noteworthy job detailing the high-strung, intense emotions felt by all during the hostage and kidnapping scenarios. I also liked that Mason had an opportunity to regain the Hunt family's trust after having his integrity slaughtered by Avery in

Dangerous Passage.

And of course, I have to mention the romance between Mason and Emily. I thought it was sweet that Mason still had feelings for Emily after all these years even after she rejected his request for a date in college. I was glad to learn the reason behind Emily's earlier rejection was because of Mason's lack of faith, and that now that he became a Christian it was revealed that Emily still had feelings for him, too. Cue the "awe, how sweet" now!

This review contains my own thoughts and opinions. I have not been compensated for this review in any way.

Lisa Harris is a wife, mom, teacher, author, dreamer, photographer, world explorer, and most importantly a follower of Christ Jesus. She currently lives in Mozambique with her husband where they work as church-planting missionaries. I'm a wife, mom, teacher, author, dreamer, photographer, world explorer, but most importantly a follower of Christ Jesus. When not working she loves hanging out with her family at the beach, playing games, cooking different ethnic dishes, and heading into the African bush on safari.

---

Hello, and welcome to my book blog! My name is Crystal Smith. Some say I have a reading addiction...

read more

Categories:

All
Action/Adventure
Autobiography
Biblical Fiction
Biography
Christian Fiction
Christian Suspense
General Articles
Historical Fiction
Historical Romance
Inspirational Romance
Mystery/Suspense
NonFiction
Novellas
Romantic Suspense
Top Ten Tuesday


RSS Feed

Books I'm Currently Reading!
Powered by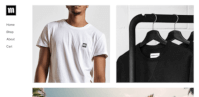 Create your own unique website with customizable templates.