About the Book:Finders Keepers

is a time-split book alternating between two different plots that are interconnected. The first plot occurs in 1689 and follows a Spanish woman, Isabella, who dresses as a man to find work aboard a Spanish fleet vessel to escape her cruel step-father. The story follows her trials as a ship hand, the danger she faces when her secret is discovered, the terror of a shipwreck that almost costs Isabella her life, and her unexpected journey into love. The second, modern-day plot follows photographer, Summer Arnet, in her quest to capture that one special photo that will launch her career with famed nature magazine, Our World. She does not, however, anticipate her dreams being interrupted by the handsome, rogue thrill seeker, Trent Carrington. After Trent uses his charms to persuade Summer into joining him on his next treasure hunt, his heart changes as he begins to fall in love with her. He soon discovers that his greatest task may not be in finding the sunken Spanish vessel that he believes holds a vast fortune, but may rather be convincing Summer that he has laid to rest his "ladies' man" ways and desires a future with her only.

My Thoughts:

Upon starting this book, Trent's character was

highly

annoying to me- and that is a

compliment

to the author! Disdain for his "type" of man- arrogant, reckless, ridiculously handsome (and he knows it), making women swoon (and he knows it)- bubbled to the top in me which speaks to Monzon's ability to craft and bring to life realistic characters that evoke such an emotional response from readers! As his journey ultimately led him to Jesus and to the realization of the consequences his past actions may have led to, my response softened toward him as he in essence put true repentance into action. Although Summer and Trent's journey to love was sweet (with bumps along the way), I more thoroughly enjoyed the romance that formed between Isabella and Jose! Their unexpected romantic interest in each other was delightful and the chemistry between them popped off the pages. Another favorite from Monzon!

This review contains my own thoughts and opinions. I have not been compensated by the publisher or author in any way.

Sarah Monzon is a Navy chaplain's wife and a stay at home mom to the two cutest littles in the world. Playing pretend all day with them isn't enough, she spends the evenings after their heads hit the pillow to create her own imaginary characters. When she isn't in the world of make believe, she can be found in the pine forests of western Washington taking care of her family, fostering friendships, and enjoying all the adventures each day brings. Her debut novel, The Isaac Project, skyrocketed to Amazon bestseller status while her Sophomore book, Finders Keepers, won the 2017 SELAH award for contemporary romance. To learn more about Sarah's writing, visit

http://www.sarahmonzonwrites.com/

.

---

Hello, and welcome to my book blog! My name is Crystal Smith. Some say I have a reading addiction...

read more

Categories:

All
Action/Adventure
Autobiography
Biblical Fiction
Biography
Christian Fiction
Christian Suspense
General Articles
Historical Fiction
Historical Romance
Inspirational Romance
Mystery/Suspense
NonFiction
Novellas
Romantic Suspense
Top Ten Tuesday


RSS Feed

Books I'm Currently Reading!
Powered by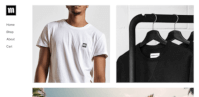 Create your own unique website with customizable templates.