Strong-willed, ambitious, and determined are just a few of the words that could be used to describe Elizabeth Westbrook! Vying for a position as staff photographer and journalist for the Washington Daily Chronicle, Elizabeth traipses off to the rough Colorado Territory on her own, hires a former slave (Josiah) to be her assistant, and sets off to capture the beauty of the surrounding land. Along the way, she chances a meeting with local resident, tracker, and hunter extraordinaire, Daniel Ranslett, after Daniel downs a majestic elk before Elizabeth can snap a photo. Elizabeth and Daniel's encounters afterward are abrasive to say the least. After one of Elizabeth's photographs- a picture of a dead man suspected of being murdered- causes a scandal in town, Daniel agrees to a favor for the sheriff to escort Elizabeth and Josiah out of town after both receive violent threats. As Daniel, Elizabeth, and Josiah journey to the cliff dwellings, the three are drawn closer from shared experiences resulting from the Civil War, and Daniel and Elizabeth's relationship shifts from antagonistic to romantic.

"Historical Romance" is generally not a genre I gravitate to, but there were so many elements that I loved in From a Distance. Alexander deftly wove the multiple layers of each character's background into the current plot and effectively interlaced the characters rather unexpectedly. The unconventional friendship between Elizabeth and Josiah was delightful! As a matter of fact, Josiah was probably my favorite character. His interactions with both Elizabeth alone and with Elizabeth and Daniel (the couple) were amusing and delightful, while his reflections on life stemmed from a place deep within affected by the tragedies he experienced as a slave. I enjoyed the playful banter between head-strong Elizabeth and quiet-yet-confident Daniel early in the book, and felt that Alexander beautifully transitioned their relationship from a truculent one to a very deep and abiding love for one another. This book has it all- adventure, romance, regrets, danger, suspense, and lost love!

This review contains my own thoughts and opinions. I have not been compensated by the author or publisher in any way.

Tamera Alexander is a USA Today bestselling author and one of today's most popular writers in the historical fiction genre. She and her husband live in Nashville, Tennessee, not far from the Southern mansions that serve as the backdrop for six of her award-winning novels. For more about Tamera's books, visit www.TameraAlexander.com.

---

Hello, and welcome to my book blog! My name is Crystal Smith. Some say I have a reading addiction...

read more

Categories:

All
Action/Adventure
Autobiography
Biblical Fiction
Biography
Christian Fiction
Christian Suspense
General Articles
Historical Fiction
Historical Romance
Inspirational Romance
Mystery/Suspense
NonFiction
Novellas
Romantic Suspense
Top Ten Tuesday


RSS Feed

Books I'm Currently Reading!
Powered by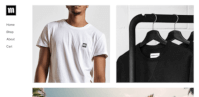 Create your own unique website with customizable templates.