Both Kate Walker and Colton Greene find their lives shifting in directions they not only did not anticipate, but didn't want. Kate finds herself feeling hollow and unfulfilled when her career as a screenwriter stalls, and Colton despises feeling like his life is drifting with no purpose when an injury ends his career as an NFL superstar. Both find themselves in Maple Valley as Kate returns in alarm after a tornado hits her beloved hometown and Colton seeks solitude and direction in his best friend, Logan's, small hometown. When their paths cross, sparks fly and soon their friendship begins to deepen into something more as they help each other heal. However, the strides they've made personally and in their fledgling romance take two steps back when a flashback of his parent's ill-timed death and the resulting car wreck involving Colton and Kate create an invisible separation pushing them apart and clouding their futures in uncertainty.

As the first full-novel installment of Tagg's Walker Family Series,

From the Start

establishes the hometown goodness found in Maple Valley introducing new characters and members of the Walker family. This novel lays out a "boy meets girl" plot where both characters struggle with their uncertain futures. Colton's journey through detangling his raw emotions over his parent's death and his subsequent stint in the foster care system is moving and is a beautiful display of how one person giving of themselves can turn a life around. I was, however, disappointed in Kate and Colton's romance. It seemed to take forever to develop and was rather dull in its execution in my opinion. Nevertheless, I enjoyed catching glimpses of the new Walker family members and townspeople introduced in the novel and look forward to reading more!

This review contains my own thoughts and opinions. I have not been compensated in any form by the publisher or author.

Award-winning author Melissa Tagg is a former reporter, current nonprofit grant writer and total Iowa girl. She writes romantic comedies in the banter-filled style of her favorite 1930s and 40s classic films. The second book in her popular Walker Family series, Like Never Before, was named to one of Publisher's Weekly's Spring 2016 Top 10 lists. When she's not writing she can be found hanging out with the coolest family ever, watching old movies, and daydreaming about her next book. Melissa loves connecting with readers at

www.melissatagg.com

and on Facebook and Instagram.

---

Hello, and welcome to my book blog! My name is Crystal Smith. Some say I have a reading addiction...

read more

Categories:

All
Action/Adventure
Autobiography
Biblical Fiction
Biography
Christian Fiction
Christian Suspense
General Articles
Historical Fiction
Historical Romance
Inspirational Romance
Mystery/Suspense
NonFiction
Novellas
Romantic Suspense
Top Ten Tuesday


RSS Feed

Books I'm Currently Reading!
Powered by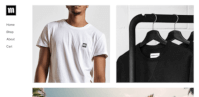 Create your own unique website with customizable templates.