After visiting her newlywed mother in Florida, Tish McComb decides to make a trek to visit the McComb ancestral home in Noble, Alabama, on her way home to Michigan. What she didn't plan on was purchasing the old stately manor on a whim and deciding to start afresh in the quaint southern town. Meg didn't realize, however, that the McComb family has a ruthless and unforgivable past in the townspeople's eyes making the transition from new resident to beloved resident nearly impossible for Tish. After befriending local antique dealer, George Zorbas, his uncle, Calv, and the prodigal-returned-home, Mel Hamilton, Tish sets out to change her family's legacy and establish her new life in Noble.

Sigh….it is rare that I don't thoroughly enjoy finishing a book. Unfortunately, Gone South turned out to be a difficult book for me to finish. I feel like this book had potential, but just couldn't get traction. Very little was developed in George, Calv, or Tish's characters making them quite boring. And Mel- she was so bratty (to use Moseley's description) and immature that she just plain annoyed me! Many of the struggles the characters faced also were not really resolved- Tish may have had a few more friends by the end of the book, but the townspeople's overarching negative feelings about the McCombs- and Tish- did not change. Likewise, Mel showed no remorse for her poor decisions before or after returning to Noble- she just kept pitching temper tantrums. Unfortunately, Gone South was mediocre at best, boring at worst.

This review contains my own thoughts and opinions. I have not been compensated by the author or publisher in any way.

Meg Moseley is still a Californian at heart although she's lived more than half her life in other states. Holding jobs that ranged from candle-maker to administrative assistant, Meg also contributed human-interest pieces for a suburban edition of the Atlanta Journal-Constitution. Contemporary fiction remains her real love, and she's the author of When Sparrows Fall. She lives in Atlanta near the foothills of the Southern Appalachians with her husband.


---

Hello, and welcome to my book blog! My name is Crystal Smith. Some say I have a reading addiction...

read more

Categories:

All
Action/Adventure
Autobiography
Biblical Fiction
Biography
Christian Fiction
Christian Suspense
General Articles
Historical Fiction
Historical Romance
Inspirational Romance
Mystery/Suspense
NonFiction
Novellas
Romantic Suspense
Top Ten Tuesday


RSS Feed

Books I'm Currently Reading!
Powered by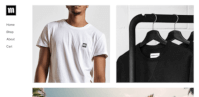 Create your own unique website with customizable templates.