Michael Hunt has been presumed dead for quite some time by his family, friends, and co-workers. Unbeknownst to those he loves, he is alive and has been working undercover posing as a member of the notorious drug cartel Atlanta police have been chasing for years. When the curious son of the drug cartel's boss stumbles upon an interrogation session where cartel members have discovered Michael's true identity and beat him, Michael is rescued by Ivan and his sister, Olivia. Ivan and Olivia, both the illegitimate children of the drug cartel leader, not only help Michael escape but join him in his attempts to uncover the truth about their father's crimes. After reuniting with his family and rejoining the police effort with a few select friends he trusts on the force, Michael suspects that there is deception and corruption on the force. Together, they search out clues, follow leads, and run from danger in an effort to uncover the mole and stop the cartel before more lives are lost.

I had mixed feelings about

Hidden Agenda

. Michael and Olivia's romance seemed improbable- they had nothing in common and barely knew each other. At times the plot dragged, and at other times it exploded with action. I enjoyed having characters from past books in the series show up as part of

Hidden Agenda's

plot, and it was also intriguing to find out what "really happened" to Michael. And the mole was a complete surprise!

This review contains my own thoughts and opinions. I have not been compensated by the publisher or the author in any way.

Lisa Harris is a wife, mom, teacher, author, dreamer, photographer, world explorer, and most importantly a follower of Christ Jesus. She currently lives in Mozambique with her husband where they work as church-planting missionaries. I'm a wife, mom, teacher, author, dreamer, photographer, world explorer, but most importantly a follower of Christ Jesus. When not working she loves hanging out with her family at the beach, playing games, cooking different ethnic dishes, and heading into the African bush on safari.

---

Hello, and welcome to my book blog! My name is Crystal Smith. Some say I have a reading addiction...

read more

Categories:

All
Action/Adventure
Autobiography
Biblical Fiction
Biography
Christian Fiction
Christian Suspense
General Articles
Historical Fiction
Historical Romance
Inspirational Romance
Mystery/Suspense
NonFiction
Novellas
Romantic Suspense
Top Ten Tuesday


RSS Feed

Books I'm Currently Reading!
Powered by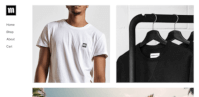 Create your own unique website with customizable templates.