About the Book:

When both parents are killed in an avalanche accident, little baby Sara finds herself in the middle of a custody dispute. Although she has been living with her aunt, Kendra, since her parents' deaths, Sara's long lost uncle, Zeke, shows up unexpectedly to take custody of her. Zeke feels his wealth and Christian faith will afford a better life for Sara, not to mention that he questions Kendra's moral character. However, when the will is read another unexpected kink is thrown into the mix. Sara's parents desire for Kendra and Zeke to share custody, and if they can't come to an amicable agreement, then custody would defer to long-time family friend, Jimmy. Waiting for the legal process to unfold, Zeke decides to stick around so he can be near Sara. While Zeke and Kendra spend time together jointly caring for Sara, a spark of attraction ignites, although both are reluctant to pursue their attraction. Kendra feels that she won't measure up to Zeke's high standards, and Zeke is not only wary about the age gap between them, but is also still uncertain about Kendra's wavering faith not to mention what he perceives as her slippery morals. As they volley for custody of Sara, their growing feelings and strong attraction to one another creates complications until Kendra and Zeke are drawn to a decision point about all of their futures.

My Thoughts:

I chose to read this book for a book challenge I was participating in and thought the plot sounded interesting. However, I walk away from this book feeling disappointed. There was so much potential here that never surfaced. Character development was minimal. The "attraction" between Zeke and Kendra seemed more lust on his side and more infatuation with an older man on Kendra's side. In time their feelings did seem to development more romantically but not enough to validate the ending of the story in my opinion. I also felt that the middle of the book dragged, and it seemed that Zeke especially just kept going round and round on the same issues- attraction to Kendra, she's not good enough for him, his moral standards are so much grander, he can provide a better life, soft spot for something Kendra does, back to attraction for Kendra, and the whole cycle starts over. Could have been so much more here, so much potential for a richer, deeper story.

This review reflects an honest view of my own thoughts and opinions regarding this book. I have not been compensated by the publisher or author in any way.

Lee Tobin McClain read Gone With The Wind in the third grade and has been an incurable romantic ever since. When she not writing emotional Christian romances, she's probably driving around a carload of snarky teen girls, playing with her rescue dog and cat, or teaching aspiring writers in Seton Hill University's MFA program. She is probably not cleaning her house.

You can find Lee online at http://www.leetobinmcclain.com and on Twitter @LeeTobinMcClain. Like her on Facebook or email her at LeeMcClain@comcast.net. She loves to hear from readers!

---

Hello, and welcome to my book blog! My name is Crystal Smith. Some say I have a reading addiction...

read more

Categories:

All
Action/Adventure
Autobiography
Biblical Fiction
Biography
Christian Fiction
Christian Suspense
General Articles
Historical Fiction
Historical Romance
Inspirational Romance
Mystery/Suspense
NonFiction
Novellas
Romantic Suspense
Top Ten Tuesday


RSS Feed

Books I'm Currently Reading!
Powered by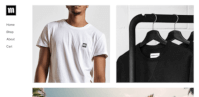 Create your own unique website with customizable templates.