This prequel for Warren's Montana Rescue series sets in motion the adventure, danger, excitement, and romance you can expect for the series. Ian Shaw is a billionaire software developer who seems to have everything he wants right at his finger tips. Sierra Rose keeps his life in order and running smoothly as his personal assistant, a job that she loves. There is just one problem- they are falling in love with each other. Throughout the story, both independently struggle with the dilemma of whether or not to step outside the boundaries of professionalism and pursue their heart or maintain the status quo with the comfortable working relationship they have crafted. Romantic tensions between the two build after Ian's niece, Esme, and her troublemaker boyfriend, Dante, vanish during an overnight youth group camping trip sending Ian into a tailspin of devastation. Ian finds he needs Sierra's support, strength, and companionship more than ever as he launches a desperate search for Esme before it's too late.

This was the first book I've read by Warren and, can I just say, that she's one of my favorite new authors! Throughout the story both Ian and Sierra demonstrate their fears of "what if", weighing the balance between finding a love deeper than they ever thought possible against the risk of hurting one another and ruining a perfect working relationship. There are so many times when one or both of them are

so close

to sharing their feelings and giving their heart! But every time, miscommunication somehow muddies the situation creating even more romantic tension. I just wanted to shake some sense into them! My favorite part of the book was Warren's depiction of Ian's raw emotions when the search for Esme was stalling- his vulnerability, facing his sense of failure, believing that he is alone, turning to alcohol for relief, and then- realizing that Sierra is still standing in the gap for him. And I just have to say it- if we're being honest here what woman

doesn't

want to be kissed like that??!! You'll understand when you read the book! ;)

This review contains my own thoughts and opinions. I have not been compensated for this review in any way.

Susan May Warren is the

ECPA and CBA bestselling author of over fifty novels, including

Wild Montana Skies

, with more than one million books sold. Winner of a RITA Award and multiple Christy and Carol Awards, as well as the HOLT and numerous Readers' Choice Awards, Susan has written contemporary and historical romances, romantic suspense, thrillers, romantic comedy, and novellas. She can be found online at www.susanmaywarren.com.

---

Hello, and welcome to my book blog! My name is Crystal Smith. Some say I have a reading addiction...

read more

Categories:

All
Action/Adventure
Autobiography
Biblical Fiction
Biography
Christian Fiction
Christian Suspense
General Articles
Historical Fiction
Historical Romance
Inspirational Romance
Mystery/Suspense
NonFiction
Novellas
Romantic Suspense
Top Ten Tuesday


RSS Feed

Books I'm Currently Reading!
Powered by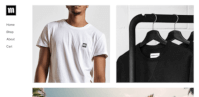 Create your own unique website with customizable templates.