About the Book:

Casey Cox is still on the run after being indicted for murder. The hunt that began with her bloody footprints escalates, and she's running out of places to hide. Her face is all over the news, and her disguises are no longer enough. It's only a matter of time before someone recognizes her.

Dylan Roberts, the investigator who once hunted her, is now her only hope. Terrifying attempts on Dylan's life could force Casey out of hiding. The clock is ticking on both their lives, but exposing the real killers is more complicated than they knew. Amassing the evidence to convict their enemies draws Dylan and Casey together, but their relationship has consequences. Will one life have to be sacrificed to protect the other?

With

If I Live

, Terri Blackstock takes us on one more heart-stopping chase in the sensational conclusion to the If I Run series.

My Thoughts:

Wow! The finale to the If I Run series was a heart stopping, breath stealing rush of adrenaline! Casey and Dylan are forced to separate as seen in

If I'm Found

, but continue to search autonomously for evidence to bring justice to Keegan, Rollins, and others involved in the brutal murder and cover up of Casey and Dylan's friend Brent and Casey's father. Casey and Dylan

both

find themselves facing insurmountable danger and barely escape with their lives on multiple occasions. When they are finally reunited, the tenderness in their reunion at just being alive and being together is precious as is the sweet romance they build while in hiding. As Casey and Dylan get closer to revealing the truth publicly, Keegan's cold-hearted, diabolical mind is displayed through multiple gruesome actions. The suspense was nail-biting intense! I couldn't wait to see how the mess of terror was going to untangle! Must read for all mystery lovers!

I received a complimentary copy of this book from the publisher. A review was not required but was voluntary and contains my own thoughts and opinions regarding this literary work.

Terri Blackstock (www.terriblackstock.com) has sold six million books worldwide and is a New York Times bestseller. She is the award-winning author of Intervention and Double Minds, as well as such series as Cape Refuge, Newpointe 911, the SunCoast Chronicles, and the Restoration Series.

---

Hello, and welcome to my book blog! My name is Crystal Smith. Some say I have a reading addiction...

read more

Categories:

All
Action/Adventure
Autobiography
Biblical Fiction
Biography
Christian Fiction
Christian Suspense
General Articles
Historical Fiction
Historical Romance
Inspirational Romance
Mystery/Suspense
NonFiction
Novellas
Romantic Suspense
Top Ten Tuesday


RSS Feed

Books I'm Currently Reading!
Powered by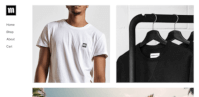 Create your own unique website with customizable templates.