About the Book:
After fearing for her life and fleeing the clutches of two dirty cops, Keegan and Rollins, Casey Cox continues to hide in one town after another disguising herself and obtaining false identities along the way. But this time, she has an ally. Dylan Roberts, the detective hired to find Casey and bring her to justice, has been secretly performing his own investigation researching clues and sharing his evidence with her. As the two begin comparing notes, they uncover scathing evidence of bullying by law enforcement officers, money laundering, and more than one questionable "accidental" death. Sensing his heart beginning to intertwine with hers and realizing Casey is in more danger than ever, Dylan desperately tries to keep her safe despite her insistence on putting herself in danger to help others. However, Casey's bent for justice can't resist helping a young girl she suspects of being sexually abused or the suicidal man who has been wrongly accused of the crime placing Casey nearly within Rollins and Keegan's grasp.

My Thoughts:
If I'm Found is the exciting "part two" of Blackstock's If I Run series. The danger Casey faces in this novel escalates several levels from If I Run leaving her narrowly missing being captured by Keegan and Rollins on more than one occasion. The excitement was intense to the point that I actually caught myself holding my breath a few times! The sweet development of Casey and Dylan's feelings for one another was an added bonus to the storyline. Packed with action, danger and romance that's sure to please!

This review contains my own thoughts and opinions. I have not been compensated by the publisher or author in any way.

​Terri Blackstock has sold over seven million books worldwide and is a New York Times and USA TODAY bestselling author. She is the award-winning author of Intervention, Vicious Cycle, and Downfall, as well as such series as Cape Refuge, Newpointe 911, the SunCoast Chronicles, and the Restoration Series. Visit her website at www.terriblackstock.com Facebook: tblackstock Twitter: @terriblackstock


---

Hello, and welcome to my book blog! My name is Crystal Smith. Some say I have a reading addiction...

read more

Categories:

All
Action/Adventure
Autobiography
Biblical Fiction
Biography
Christian Fiction
Christian Suspense
General Articles
Historical Fiction
Historical Romance
Inspirational Romance
Mystery/Suspense
NonFiction
Novellas
Romantic Suspense
Top Ten Tuesday


RSS Feed

Books I'm Currently Reading!
Powered by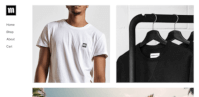 Create your own unique website with customizable templates.