About the Book

When Emilie Wesley's client, Kaylene Adams, is killed from a gunshot wound after first supposedly shooting her two daughters, Emilie is both shocked and dismayed. She simply cannot believe that the desperate woman who was trying to escape an abusive relationship and adored her daughters would commit the heinous crimes she is accused of. She soon finds an ally, however, in Kaylene's brother Reid who also believes his sister is innocent. After Reid finds a box his sister asked him to hide and discovers a letter inside penned by Kaylene begging him to protect her daughters if anything should happen to her, he and Emilie join forces to track down the truth, however elusive that truth may be. While on the hunt for information that would clear her client, Emilie finds that she, herself, is being hunted as a mysterious stalker becomes more bold in his attempts to draw her attention. And in the midst of it all, as Emilie and Reid race against the clock to rescue Kaylene's surviving daughter, both find themselves drawn to each other and the beginnings of a romance budding.

My Thoughts


I enjoy "race against the clock" legal thrillers and Putman certainly doesn't disappoint! The reader is thrown into the angst wondering how in the world Emilie and Reid will find enough evidence to rescue Reid's niece. Putman's descriptions of how Emilie's stalker pursued her- and the mental illness behind the stalker's actions- had me creeped out and looking over my shoulder! Emilie's struggle of wanting to make a difference but feeling like she was always treading water or taking one step forward and two steps back in her work has universal appeal to most readers who can relate to the search for significance. Finally, I enjoyed Emilie and Reid's courtship- it was well paced, had both spice and tenderness, and left the reader hoping Putman will continue the series so reader's could watch their romance deepen.

I received a complimentary copy of this book from the publisher. However, this review reflects an honest view of my own thoughts and opinions regarding this book.

As a preteen Cara Putman watched lawyers change legislative opinions at an important legislative hearing in Nebraska. At that time, she wondered if she became an attorney if people would give her words the same weight. An honors graduate of the University of Nebraska Lincoln, George Mason University School of Law and Krannert School of Management at Purdue University, Cara has turned her passion for words into award-winning stories that capture readers. Her legal experience makes its way into her stories where strong women confront real challenges. The award-winning author of more than 25 titles, Cara writes legal thrillers, WWII romances, and romantic suspense because she believes that no matter what happens hope is there, waiting for us to reach for it. When she's not writing, Cara is an over-educated attorney who lectures in law and communications at the Krannert School of Management at Purdue University and homeschools her children. She and her family live in Indiana, the land of seasons. You can read chapters for most of her books and connect with Cara at her website:

caraputman.com

caraputman.com.

---

Hello, and welcome to my book blog! My name is Crystal Smith. Some say I have a reading addiction...

read more

Categories:

All
Action/Adventure
Autobiography
Biblical Fiction
Biography
Christian Fiction
Christian Suspense
General Articles
Historical Fiction
Historical Romance
Inspirational Romance
Mystery/Suspense
NonFiction
Novellas
Romantic Suspense
Top Ten Tuesday


RSS Feed

Books I'm Currently Reading!
Powered by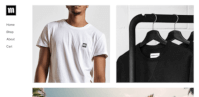 Create your own unique website with customizable templates.