About the Book:In the Field of Grace

is a retelling of the story of Ruth and Boaz from the Bible and chronicles their romance through the author's imagination. Overlooked by her own family, Ruth finds love and acceptance when she marries Mahlon. After Mahlon and his brother dies, Ruth chooses to remain with her mother-in-law, Naomi, after Naomi chooses to return to her homeland. The two widows scratch out a living by Ruth's daily trek to the fields to glean leftover barley and wheat for their sustenance. The owner of the fields, Boaz, notices Ruth's beauty, grace, and dedication to his cousin, Naomi, almost immediately. Although he, too, is a widow, his recurring interactions with her ignite a long dormant flame in his heart. Ruth also begins falling in love with Boaz, but accepts that she would never capture his heart due to her lowly state. However, against all odds and at Naomi's prodding, Ruth takes a bold step to claim her man's heart not knowing if the end result will be rejection or the beginning of an abiding love.

My Thoughts:

This was my first true "Biblical novel" with the setting actually taking place during Biblical times. I read the Book of Ruth as my devotion at the time I was reading this book, and I very much appreciate Afshar closely following the Bible's account of these two people's lives as they intersect into one. Her explanation of some of the customs and traditions occurring during the story also helped me understand the culture at the time. I wasn't sure how I'd feel about the fictional part of the story, but again, I was pleasantly surprised by Afshar's interpretation of how Ruth and Boaz's romance may have unfolded. We sometimes forget that people in the Bible were real humans with the same emotions, heartaches, joys, and struggles as us. I enjoyed the realness of Afshar's writing. A very tender love story for the ages (literally!).

This review reflects an honest view of my own thoughts and opinions regarding this book. I have not been compensated by the publisher or author in any way.

Tessa Afshar is an award-winning author of historical and biblical fiction. Her novel, Land of Silence was voted by Library Journal as one of five top Christian Fiction titles of 2016, and nominated for the 2016 RT Reviewer's Choice Award for best Inspirational Romance. Harvest of Gold won the prestigious 2014 Christy Award in the Historical Romance category. Her book, Harvest of Rubies was a finalist for the 2013 ECPA Book Award in the fiction category. Her first novel, Pearl in the Sand, won her "New Author of the Year" by the Family Fiction sponsored Reader's Choice Awards 2011. Tessa was born in Iran and lived there for the first fourteen years of her life. She moved to England where she survived boarding school for girls and fell in love with Jane Austen and Charlotte Bronte, before moving to the United States permanently. Her conversion to Christianity in her twenties changed the course of her life forever. Tessa holds an MDiv from Yale University where she served as cochair of the Evangelical Fellowship at the Divinity School. She serves on the staff of one of the oldest churches in America. But that has not cured her from being addicted to chocolate. Contact Tessa at

tessaafshar.com

or on Facebook at: https://www.facebook.com/AuthorTessaAfshar/

---

Hello, and welcome to my book blog! My name is Crystal Smith. Some say I have a reading addiction...

read more

Categories:

All
Action/Adventure
Autobiography
Biblical Fiction
Biography
Christian Fiction
Christian Suspense
General Articles
Historical Fiction
Historical Romance
Inspirational Romance
Mystery/Suspense
NonFiction
Novellas
Romantic Suspense
Top Ten Tuesday


RSS Feed

Books I'm Currently Reading!
Powered by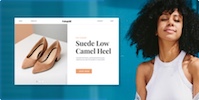 Create your own unique website with customizable templates.