JFK to Dublin

is a fairy tale on paper just waiting to be made into a Hallmark movie! Sarah Spicer has written off men after past boyfriends have proven the old adage that "boys are after only one thing". She is committed to purity and saving herself for her husband, but is jaded about dating. Things change after meeting handsome restaurateur, Collin Ross. On impulse, Collin waits on Sarah and her friends' table at one of his restaurants and decides to try and persuade her into dating him. Eventually, his charming nature succeeds and they begin a whirlwind romance where Collin proves himself to be a perfect gentleman. The two quickly become inseparable until they find themselves planning a romantic impromptu wedding in Dublin, Ireland, eager to begin their happily ever after!

For me, most "whirlwind romance" type novels are simply too unbelievable, but this one worked! No, there wasn't a ton of character development and there were only hints about Sarah and Collin developing their relationship through many phone conversations, but I just really enjoyed this sweet story of "happily ever after"! Collin's character was very charming, and his actions toward Sarah were sigh-worthy gentlemanly and romantic. I

loved

the secret meeting between the two in the garden and the way they met each other in the aisle. This was a light-read, but very enjoyable and well worth it!

I have to point out one disappointment in the story, however. If this book is to be considered an "inspirational romance" book, Sarah and Collin should not have slept in the same bed in Dublin. Yes, the author made it very clear through the conversation between the characters that nothing would happen sexually,

BUT

God makes it very clear in His word that "the spirit indeed is willing, but the flesh is weak" (Mark 14:38 ESV) and that we are to "give no opportunity to the devil" (Ephesians 4:27 ESV). This particular scene was not critical for the plot, so I think it was reckless of the author to have them stay together when they just as easily could have maintained their own rooms. Sarah even showed signs of weakness as she tells Collin that she "wants to be ravished" and Collin has to scold her for tempting them. If this scene would have been left out, I would have easily given this book five stars.

This review contains my own thoughts and opinions. I have not been compensated in any way by the publisher or the author for my review.

Brooke St. James is a bestselling author of contemporary romance novels with Christian and inspirational themes and happy endings. She was born and raised in south Louisiana but has had the opportunity to travel and live throughout the U.S. An avid reader, writer, audio book addict, and fan of all things artistic, Brooke constantly has her hands in some creative activity. She's currently back home in Louisiana enjoying life with her husband, children, and extremely lazy Basset Hounds.

To find out more about Brooke visit her Facebook page at:

https://www.facebook.com/brookesaintjamesauthor.

---

Hello, and welcome to my book blog! My name is Crystal Smith. Some say I have a reading addiction...

read more

Categories:

All
Action/Adventure
Autobiography
Biblical Fiction
Biography
Christian Fiction
Christian Suspense
General Articles
Historical Fiction
Historical Romance
Inspirational Romance
Mystery/Suspense
NonFiction
Novellas
Romantic Suspense
Top Ten Tuesday


RSS Feed

Books I'm Currently Reading!
Powered by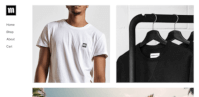 Create your own unique website with customizable templates.