About the Book:
Riley and Paige have been best friends since their early teenage years. But when they were seventeen, Riley's feelings shifted to something more unbeknownst to Paige. Keeping his feelings hidden, Riley had to watch Paige fall for his older brother. In turmoil over their relationship, Riley ran from his heartache by enlisting in the Marines. It only took time for Paige and Riley's brother to break up, leading Riley to make the decision while still enlisted that he was going to win Paige's heart and carve out a future together. That dream was shattered, however, when Riley finds himself returning home as an amputee after an IED explosion. He is also dismayed to learn that his family has arranged for him to stay with Paige while he recuperates. Excited to have Riley safe and at home, Paige is thrilled to care for her best friend even though he struggles with his recovery, and she senses her own feelings shifting into romantic territory with Riley. When the course of events lead to an intimate setting and the two share a kiss (actually more than one!), their true feelings for one another are exposed. After only a short time together, however, Riley continues to struggle with feeling like he is not enough for Paige and deserts her leaving her heartbroken. Only after spending time away from those he cares about most, Riley finally begins emotionally healing from the trauma he has experienced and realizes that he may have lost Paige for good.

My Thoughts:
Just a Kiss is a classic tragedy love story with the added twist of the two main characters being best friends. Hunter paints a realistic picture of the emotional devastation Riley is experiencing with the loss of his leg and his self-confidence. The transition from "best friends" to "best friends who fell in love" is sweet and memorable. I especially liked the way Dan's character was used as an instrument in Riley's healing. Realistic love story that shows true love will weather the dark times and come out stronger on the other side.

This review reflects an honest view of my own thoughts and opinions regarding this book. I have not been compensated by the publisher or author in any way.

Denise Hunter is the internationally published bestselling author of more than 20 books, including Dancing with Fireflies and The Convenient Groom. She has won The Holt Medallion Award, The Reader's Choice Award, The Foreword Book of the Year Award, and is a RITA finalist. When Denise isn't orchestrating love lives on the written page, she enjoys traveling with her family, drinking green tea, and playing drums. Denise makes her home in Indiana where she and her husband are raising three boys. You can learn more about Denise through her website DeniseHunterBooks.com or by visiting her FaceBook page atfacebook.com/authordenisehunter


---

Hello, and welcome to my book blog! My name is Crystal Smith. Some say I have a reading addiction...

read more

Categories:

All
Action/Adventure
Autobiography
Biblical Fiction
Biography
Christian Fiction
Christian Suspense
General Articles
Historical Fiction
Historical Romance
Inspirational Romance
Mystery/Suspense
NonFiction
Novellas
Romantic Suspense
Top Ten Tuesday


RSS Feed

Books I'm Currently Reading!
Powered by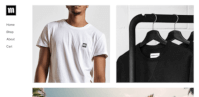 Create your own unique website with customizable templates.