About the Book:

Single mom, Eisley Barrett, prefers to keep romance housed within a centuries-old mystery, but when she travels to England to unearth the secret, an actor with a sordid past offers her heart a very different type of discovery.

Wes Harrison has a past he's ashamed to confess. Suspicious and cynical, he's managed to avoid romantic entanglements since a tragedy upended his career and life, that is until American Eisley Barrett comes along. Her authenticity and kindness upend his bitter assumptions and send his heart into unscripted territory.

When his past threatens to ruin a second chance at love, can some Appalachian matchmaking and letters from the grave salvage their unexpected romance?

Humor, love, mystery, cute kids, crazy families, and culture clashes make this Britallachian Romance a unique and delightful romantic comedy sprinkled with adventure.

My Thoughts:Just as You Are

was such a delightful read! Almost immediately the reader becomes just as smitten with Eisley as Wes was for all of the same reasons! She has a kind, generous heart, doesn't take herself too seriously, and has a sense of humor that will crack you up! Wes's genuine torment over his past choices, his humbling gratitude at the mercy and second chance God has given him, and his absolute abandon in pursuing Eisley most certainly will earn him a spot at the top of the "book boyfriend" list! And can I just say that Basham does not disappoint in the "sweet with heat" expectations her readers have come to anticipate! Not just one kiss, but

every

kiss Eisley and Wes share requires the fire department!

This review contains my own thoughts and opinions. I have not been compensated by the author or publisher in any way.

Pepper Basham is an award-winning author who writes romance peppered with grace and humor. She currently resides in the lovely mountains of Asheville, NC where she is the mom of 5 great kids, speech-pathologist to about fifty more, lover of chocolate, jazz, and Jesus. Her debut historical novel, The Thorn Bearer, released in May 2015 and has garnered awards such as Reader's Favorites Award, finalist in the Grace Awards, shortlisted for the Inspy Awards, and a finalist in ACFW's Carol Awards. Her second historical novel, The Thorn Keeper, released in Feb 2016 and her first contemporary romance, A Twist of Faith, released in April 2016 with a 4 star review from Romantic Times. In December 2016, her third historical in the Penned in Time series, The Thorn Healer - released with a 4 1/2 star review from RT and a Top Picks rating. You can get to know Pepper on her website,

www.pepperdbasham.com

, on Facebook, or over at her group blog, The Writer's Alley.

---

Hello, and welcome to my book blog! My name is Crystal Smith. Some say I have a reading addiction...

read more

Categories:

All
Action/Adventure
Autobiography
Biblical Fiction
Biography
Christian Fiction
Christian Suspense
General Articles
Historical Fiction
Historical Romance
Inspirational Romance
Mystery/Suspense
NonFiction
Novellas
Romantic Suspense
Top Ten Tuesday


RSS Feed

Books I'm Currently Reading!
Powered by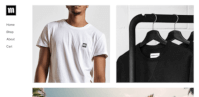 Create your own unique website with customizable templates.