About the Book:


In 1772 England, Lady Keturah Banning Tomlinson and her sisters find themselves the heiresses of their father's estates and know they have one option: Go to the West Indies to save what is left of their heritage.

Although it flies against all the conventions for women of the time, they're determined to make their own way in the world. But once they arrive in the Caribbean, proper gender roles are the least of their concerns. On the infamous island of Nevis, the sisters discover the legacy of the legendary sugar barons has vastly declined--and that's just the start of what their eyes are opened to in this unfamiliar world.

Keturah never intends to put herself at the mercy of a man again, but every man on the island seems to be trying to win her hand and, with it, the ownership of her plantation. She could desperately use an ally, but even an unexpected reunion with a childhood friend leaves her questioning his motives.

Set on keeping her family together and saving her father's plantation, can Keturah ever surrender her stubbornness and guarded heart to God and find the healing and love awaiting her?

My Thoughts:


I have to admit-

Keturah was a difficult read for me. It was a challenge to move through the pages as the plot unfolded in sobering detail as this was not a "light" read. However, the characters drew me in with their strength, grace, and growth. Keturah's journey to find herself by digging deep past her heartbreaking past to resurrect the internal strength long buried by an abusive husband was inspiring. Gray's understanding that he needed to remain in the shadows as she found her way evidenced his intimate knowledge of both her character and vulnerabilities, and his willingness to let her lead the way demonstrated his deep love for her. Even Verity and Selah showed great growth from their drawing room days in England as they rose to the occasion standing side by side with Keturah fighting for the success of the family plantation in Nevis. Although there was a dark undertone throughout the novel, I commend Bergren for bravely facing some of the more difficult aspects of humanity while providing an excellent story of strength, courage, and devoted love.



I received a complimentary copy of this book from the publisher. A review was not required but was voluntary and contains my own thoughts and opinions regarding this literary work.

Lisa T. Bergren is Tim's wife, Olivia, Emma and Jack's mom, and an explorer of people, places and stories in many genres. She's written over 50 books and sold over 3 million of them, with the help of some good publishing people and readers like you. You can find more about her at www.LisaTawnBergren.com.

---

Hello, and welcome to my book blog! My name is Crystal Smith. Some say I have a reading addiction...

read more

Categories:

All
Action/Adventure
Autobiography
Biblical Fiction
Biography
Christian Fiction
Christian Suspense
General Articles
Historical Fiction
Historical Romance
Inspirational Romance
Mystery/Suspense
NonFiction
Novellas
Romantic Suspense
Top Ten Tuesday


RSS Feed

Books I'm Currently Reading!
Powered by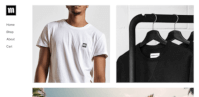 Create your own unique website with customizable templates.